Cincinnati Bengals at Pittsburgh Steelers Betting Tips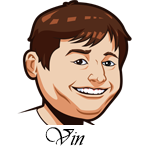 By
Posted:
September 30, 2019
(Photo credit: Aaron Doster-USA TODAY Sports)
Tonight, we have a big Monday Night Football match-up between the Cincinnati Bengals and the Pittsburgh Steelers. Well, big might not be the right describing word. Let's go with "only", tonight is the only Monday Night Football match-up. This is a match-up of two 0-3 teams and the Steelers will be without Ben Roethlisberger. The good news is that one team has to win.
Before we get to that game's tips, we have to talk about yesterday. It was the last day of the 2019 MLB season which sets us up for the playoffs. The Brewers, after getting so hot to end the season, ended it with a sweep to the Rockies. If they had managed to play a bit better, they might've been able to steal the division from the Cardinals or force a one-game playoff. Instead, they lost and will play the Nationals in the Wild Card game tomorrow. Max Scherzer will be starting for the Nationals at home so they really have their work cut out for them. The Nationals opened as a -180 favorites
On Wednesday, the Athletics will play host to the Rays in the American League Wild Card game. That should be a great game as they finished just one game apart in the standings.
For now, on to the NFL.
#1 Sportsbook Online for Americans

Good deposit bonus, lot of unique bets & props. Excellent mobile & live betting.
NFL Betting Tips:
Cincinnati Bengals at Pittsburgh Steelers: Both of these teams are looking for their first win of the season with the playoff hopes of a 0-3 team looking pretty slim as it is. The Steelers are a slight favorite here, but just to the point of a typical home team in the NFL. -3 is the standard home team line and that's what they are laying here.
The Steelers are without Ben Roethlisberger and will send Mason Rudolph in his place. The Oklahoma State product has been up and down since his promotion with four touchdowns and two interceptions, an 86 QB rating. He hasn't exactly had a vote of confidence from his offensive co-coordinator who said "We had some opportunities for some throws. If you don't connect or throw them, it never materializes." Of course, Steelers fans may tell a different story when it comes to who is to blame here as this team has had some massive offensive talent over the past few seasons but failed to really dominate offensively.
The real issue with the Steelers has been the defense. They've allowed huge rushing yards thus far this season. The Bengals haven't gotten much from Mixon, but he had a good game last week and this week could see some big action from him.
A lot of the experts are going with the Steelers here, but I just don't see it. The defense has struggled and Rudolph is struggling to find consistency with his receivers. Plus, Cincinnati is an amazing 6-0 against the spread in their last six games on the road. This is a rivalry game so I expect it to be close, take the points here and hope for a close score.
#1 Sportsbook Online for Americans

Good deposit bonus, lot of unique bets & props. Excellent mobile & live betting.