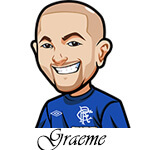 Follow @SBTSportBetting
Well the US Open was what it was.
The expectations were that it was going to be an extremely difficult course. That didn't appear to be the case at all, and things were looking good for us with Patrick Reed in the lead and looking good.
Then Round 3 came about.
Honestly it seemed the PGA really wanted the eventual winner to be above par with the hole locations from then onwards being rather difficult. Reed wasn't able to make the necessary adjustments, but of course it suited DeChambeau well and he was able to take advantage with some sensational play.
I think a lot of people forget how good he is at putting. It makes things very interesting as at least for the next year or so – you're probably not going to be able to count him out of any tournament. The way he plays is generally going to be good for the majority of courses.
I'm legitimately curious for November and the Masters and whether we see some jacked up dudes ha. As you gotta think some of these guys are going to be hitting the weights and protein shakes after that.
So no winners. Xander Top 10 was a winner and Webb Simpson was a place however due to deead heat rules it was a $50 loss. Here's the slips: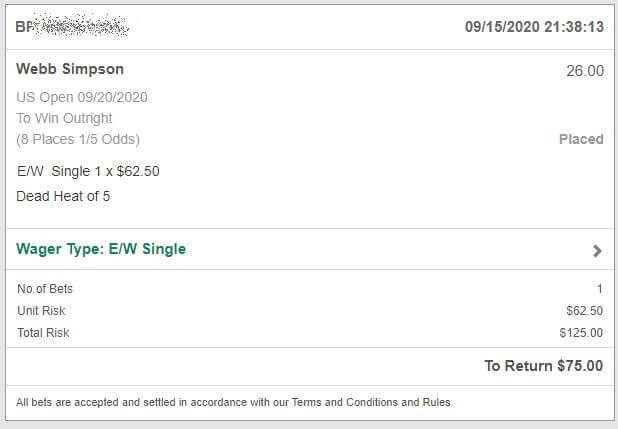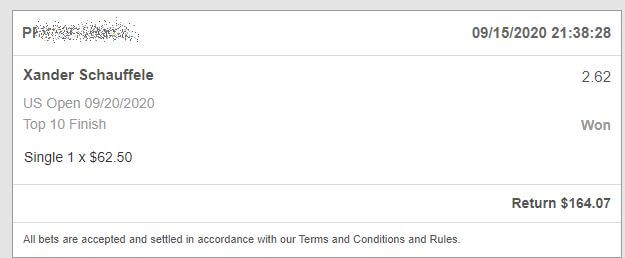 Let's get into this week:
Corales Championship 2020 Betting Tips:
I dig this course as it starts off pretty darn easy but then gets more difficult on the back nine with a great little finish to it.
My system likes both Sam Burns and Mackenzie Hughes here. I feel like at their prices though I should only choose one of them. You may wish to back both.
$125 on Mackenzie Hughes at 14/1 E/W. 2nd place here last year so we know he can handle the course. Was playing some good golf up until last week but I mean we don't really have to count that one. Didn't make the cut and he had a strong bounce back from missed cuts before (2nd place after a series of cuts at the Honda Classic, 3rd at Travelers 2 tournaments after a cut). If I felt this course would benefit driving distance more I'd take Sam but I like Mackenzie plus just his track record here.
$125 on Pat Perez at 35/1 E/W. Pat looks to have recovered from his ankle injury and made a satisfying return at the Safeway Open with a -16. With last week off I think he will be itching to really get going here after his return. Got to factor in his win at the Mayakoba too and that there are similarities here. His putting stats are solid which should be a factor here.
$125 on Xinjun Zhang at 50/1 E/W. Popped off on the metrics for me and I think he can fit in well here. Had a rough go of it lately but a 14th place recently. 5th place here last year. One of those golfers that when they are on form keep it going. (Look at that run in April & May of last year on the Web.com).
Follow @SBTSportBetting