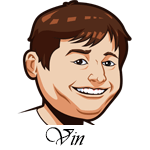 Follow @SBTSportBetting
A match-up between two of the hottest teams in the NFL is on Thursday Night Football tonight as the Dallas Cowboys face the New Orleans Saints. Both of these teams got big wins on Thanksgiving and now play here. A rare back-to-back Thursday game for both teams.
The Cowboys looked like they were out of the playoffs and Jason Garrett looked to be out of job. Then they got hot. The running game has been key to this as Ezekiel Elliot is in the midst of an amazing three game run. He's rushed for 120+ in each of the past three games with a touchdown in all of them. He is absolutely on fire right now.
This is a great match-up for them as the Saints are yet to allow a 100-yard rusher all season long. The Saints have the NFL's best run defense and are averaging a paltry 73 yards per game allowed to opponents. A part of that is the big leads that this team gets, but the defense is definitely a big strength for this team right now.
What happens in the run game for the Cowboys should decide this one. They are getting quite a few points in this one as the Saints have now won 10 straight and are a Super Bowl favorite. Can the Cowboys continue their hot play or are the Saints just that good?
Notable Upcoming Bets:
NFL Betting Tips:
The big worry for me right now is the Cowboys offensive line. Tyron Smith didn't play last week and is listed as questionable for this one. While Cameron Fleming did an admirable job filling in, there is a big difference from the defense that they faced last week and this one. While the Cowboys offense has looked much better, they can't get into a shootout with this team. Dak Prescott is not that guy and they need to establish the run in this one.
For the Saints, I guess we should just ask if they are due for a letdown game. Of this ten game winning streak, only two have been within seven points. Their last close game was October 21st against the Ravens. That is a long, long time ago.
I want to lay the points, but I just have a good feeling about the Cowboys today. They are at home and they are on fire. I am not saying they are going to win, but I think they'll stop the Saints from having a 40+ point performance and control the clock with their run game. That might not win, but they can win and that's all your looking for when you are getting this many points.
NBA Betting Tips:
The Golden State Warriors have had a rough season with injuries and drama, but Kevin Durant has really taken the reins of late. He's carried this team when they needed to be carried and is getting a nice rhythm going with this lesser version of the team. Stephen Curry will be back soon and DeMarcus Cousins is supposedly not that far behind him. We're talking about tonight though and tonight? The Raptors are giving up too many points.
The Raps have been great, but they have had one of the easier schedules in the league thus far. I like them a lot, but not nearly ten points against the World champs.
Follow @SBTSportBetting