November 30th, 2018 NBA Betting Tips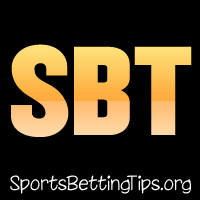 By
Posted:
November 30, 2018
An 0-1 last night.
We took the Kings at home last night against the Clippers. They were getting points, have played great at home, and the Clippers were a schedule alert game. So, of course the Clips won outright. The Clippers got out to a big 18-point lead early and never looked back. The Kings would make a run and then Tobias Harris or Montrezl Harrel would shut it down.
Also on the NBA slate was a wild game between the Raptors and Warriors. The Raptors blew a lead late and Kevin Durant hit one of the craziest corner threes of the season to tie at the end of regulation. That game went to overtime and the Raps pulled away. Durant ended with 51 and I think those one could've gone the other way if not for a very weird traveling call at the end of overtime.
A full slate of games tonight. I have two picks coming out you.
Utah Jazz vs. Charlotte Hornets Betting Tips:
This one is pretty simple to me. The Hornets have been just fantastic at home this season. They are 8-3 at home with the same record against the spread. Kemba Walker is absolutely balling right now and if the season ended today I'd say he's a lock for first-team All-NBA. They've won their last four home games against some pretty good teams (and Atlanta.)
The Jazz are 8-6 on the road, 7-7 against the spread. The defense has been a real issue for them this season and they currently rank 13th in the NBA, behind the Hornets. They actually have a negative efficiency rating on the season.
I believe in this Hornets team at home and I think the reputation, much of it carried over from last year, of the Jazz is keeping this line down. Don't let it fool you. We're more than a quarter into the season, they just might not have it this year.
https://www.Bovada.lvBet Hornets -2.5
Atlanta Hawks vs. Oklahoma City Thunder Betting Tips:
Much will be made of Trae Young's return to Oklahoma. The dude played college there for like six months and he's from Texas, settle down. Let's stick with the facts here.
The Oklahoma City Thunder have the best defense in the NBA right now. The Atlanta Hawks have the worst Offensive Rating in the NBA right now. Because of these two factors, the line on this one is understandably huge. The Thunder are a -13.5 favorite which may be too rich for my blood.
I can't shake this game though. The Thunder defense is that good, but they are without basically all of their wings right now outside of Paul George. No Terrence Ferguson, no Andre Roberson, and no Hamidou Diallo. That hurts them.
Atlanta has played some high scoring games, but that's because the teams they are facing don't play the type of defense that OKC plays. I think this game plays out much like a game against Boston the Hawks played about a week ago. That game ended 114-96. That seems about right here. The Thunder shut them down and get a big enough lead to forget about it. This line is way too big for this defense against that offense.
https://www.Bovada.lvBet Thunder/Hawks Under 229.5
#1 Sportsbook Online for Americans

Good deposit bonus, lot of unique bets & props. Excellent mobile & live betting.