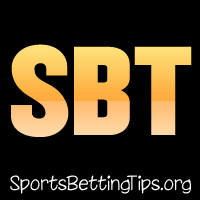 Follow @SBTSportBetting
Well we've had a great December so far and a great last 6 weeks actually so I guess we were due for a stinker.
We've been debating the Celtics a lot since their streak ended and went with them yesterday as we both really felt comfortable with them for the first time in awhile. They ended up getting absolutely demolished by the Bulls in a stunning upset. Mirotic and Portis stepped up big time.
We had the Thunder -7 against the Hornets and there was ANOTHER huge upset there as the Hornets got a massive win despite Westbrook putting up 30 points.
Finally the third upset as Raptors -5.5 and the Clippers won.
It was a night of the dogs and that sucked but that's betting.
Let's turn our attention to December 12th, 2017 and see what NBA Betting Tips we have today.
Spurs vs Mavericks Betting Tips:
The Spurs are on the road here as they try and make it 5 wins in a row. The Mavericks just hope to end their losing streak at 3.
Spurs have looked great this season even without Kawhi and he is BACK tonight it's expected. He's going to make his season debut for the squad.
That's going to make things interesting. It may take time for things to gel however you've got to think it will be a big enough boost to the team.
I think he's going to play and hell with or without him the Mavs are really struggling big time at the moment and the Spurs should be able to handle them no problem.
I'm taking Spurs -6 this evening.
Pistons vs Nuggets Betting Tips:
I'm surprised at the line in this one. I mean yeah the Nuggets have some major injury issues but they've still put in some solid perfomances as of late.
A 5th game on the road is a tough one for sure however I love the Nuggets fighting spirit as of late. While I often back a team losing a star player and then fade them I think the Nuggets can carry it one more game befor ethe Jokic loss fully hits them.
Nuggets +6 is the play for me.
Timberwolves vs 76ers Betting Tips:
This should be a fun game as Philly look to get a win to end their run.
But I don't think they will.
They have a couple of nagging injuries and I see this being a competitive game.
I'm taking Timberwolves -5.5 tonight.
Follow @SBTSportBetting