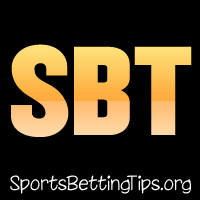 Follow @SBTSportBetting
We had no NBA Tips last night as we had two conflicting opinions and the Spurs spread was just too much for us.
I had a strong feeling that the Rockets would step things up and their bench would show up. I would have won the bet but it would only be by half a point as the Rockets won 111-104. So I am glad we stayed away from that one. What a second half performance that was by the Rockets.
I also liked the Raptors while Vin liked Clippers getting points at home. However I didn't want to take the Raptors with the uncertainty over Kawhi. As it is he didn't play but that didn't matter as the Raps stepped it up a notch. It's always interesting when a team misses a star player like that – sometimes they step it up and other times they just give up before they've even had tip off. So if I had known Kawhi wasn't playing that would have meant no bet for me.
Finally the Spurs DID cover the spread. By a lot. Like the spread was 12.5 points and it was exactly double that. However you just can never predict those things and it's always risky going with a big spread.
We move onto Wednesday, December 12th. Celtics look to keep their 6 game run going. Pistons look to end their 5 game skid against Charlotte. Raptors take on the Warriors in the late game.
Grizzlies vs Blazers Betting Tips:
Grizzlies was recommended to me by my betting system and when I look at everything I've got to take them. Grizzlies have lost two in a row and I've got to think they'll be motivated. Granted they have struggled quite a bit the last few weeks – even their wins have been battles other than that Clippers thrasing.
However Grizzlies can be a physical team and Blazers just played last night where they lost to the Rockets in a tough second half. I think they'll be lacking the energy tonight when they take on Memphis. Grizzlies play slow and controlled and should frustrate the Blazers.
I'm rolling with https://www.Bovada.lvGrizzlies -3.5 tonight.
Warriors vs Raptors Betting Tips:
This is one of those games where it's more about feeling and the mental game than anything else and it's about betting with how I feel the game will go.
Warriors had a close matchup with Raptors last time out and it went to overtime. Kawhi was in beast mode there. However Warriors were missing Stephen Curry and Draymond Green in that game yet still matched them.
Those two guys are back now. Kawhi has had his big game against the Warriors. he's also got that hip issue. It's time for Curry especially to step it up and have his fun here.
Raptors of course played last night too.
It was nice to see Kyle Lowry step it up last night but I just think the Warriors go to town here. I could be completely wrong but I think they win this one by double digits and strike fear in the Raptors for the post season.
https://www.Bovada.lvWarriors -6.5
Follow @SBTSportBetting