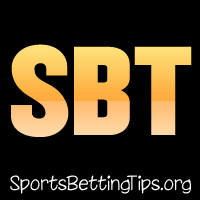 Follow @SBTSportBetting
An excellent 2-0 night last night.
We had the Sacramento Kings -2.5 and that was a nice easy one. They actually went in at the half down by 11. However they came out big in the second half and delivered. Must admit that first half was a bit of a concern. Was nice to see them turn things around and a great performance from De'Aaron Fox. Fox put up 25 points and 23 of them were in the second half. What a beast he was.
We also had the Denver Nuggets -2.5 Vin absolutely loves backing the Nuggets on home court due to the elevation. That did look to be a factor as the Grizzlies fought well but stumbled on the fourth quarter and that's where the Nuggets cemented the game with a win. They covered with a few points to score in a 105-99 victory with a spectacular performance from
Nikola Jokic.
Only three games on the board tonight and unfortunately we are conflicting. Here are our opinions:
Blazers vs Rockets: Vin has the Blazers as his top pick tonight. I get that as the Rockets are a mess this year and Paul hasn't been himself. He thinks the Blazers dominate the boards and defensive rebounding will be a big factor as Blazers are 8th and Rockets are 29th. My opinion? Rockets have been talking about their problems and they know the bench has to deliver. I think we see them deliver tonight and they come out fired up and take this game. Whether they cover the point spread I am not 100% sure but if the bench is fired up then yes I think the ydo.
Clippers vs Raptors: Vin is a big fan of the Clippers getting points at home. I can't back this knowing Kawhi is questionable. He's been a big part of the Raptors and if he plays I'd like to back them but you never know how bad the injury is. Just a major question point and one that has me staying away.
Suns vs Spurs:. This one we don't have a conflicting opinion but Spurs -12.5 is just too much for me. I really think they will cover it plus this is a schedule alert game BUT I mean the line is acting as if the Spurs are playing like they did last season and they really aren't. If anything I'd prefer to be on the Suns to win or something just for the perceived value.
Follow @SBTSportBetting