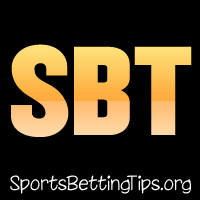 Follow @SBTSportBetting
Ugh sorry guys – a very frustrating 0-2 last night.
We had the Celtics -1.5 and that was looking great. Celtics went into the 4th quarter leading the Pacers 95-84 and that one was looking great. Then the Pacers absolutely blew them away in the 4th 38-23 to win and thus cover the point spread. Hayward going out didn't help.
Absolutely brutal end to the game.
We had over 219.5 points in the Raptors vs Clippers game but that one didn't come in. Honestly I totally misread that game. I thought it was going to be a heated affair. I didn't realize it was going to be the Kawhi Leonard Love Show! Before the game even begun I knew the Raptors were going to lose based on all of that. Frustrating one.
So we move onto Thursday, December 12th and we've got 4 games on the boarc. Celtics look to bounce back on a back to back as they take on the 76ers, who are on a 3 in a row winning run at the moment.
Cavs look to end their 8 game losing streak as they head to San Antonio. Mavs vs Pistons and Blazers vs Nuggets are the other two games.
Let's see what we've got.
76ers vs Celtics Betting Tips:
Call me a fool but I've got to take the Celtics here.
It could be a trap game by the bookies putting the 10-0 at home Celtics as the underdogs. Or they could be basing it on last night and thinking they maybe gassed out late. That's definitely possible and they could be sluggish today.
However I like to look at it from the other perspective – they won't let the game slip away like last night. They want to bounce back as strong as possible and at home, it's the perfect opportunity.
76ers are a team who have improved a lot and Simmons should do a decent job with Kemba. Celtics are now on their third game in four nights so fatigue will certainly be an issue.
Not sure if Gordon Hayward will be out or not. We'll hear that later today.
Even if he is out – and I hope he isn't obviously – I just think we've got to take the Celtics here.
I liked the front court of the Celtics in last nights game I thought they did a generally good job and that gives me confidence in them.
https://www.Bovada.lvCeltics +1.5
Follow @SBTSportBetting