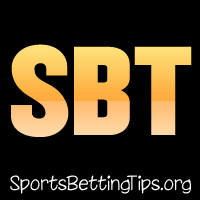 Follow @SBTSportBetting
Took the day off yesterday after an 0-3 record on Wednesday.
We have a full slate of NBA action tonight as teams are starting to really come into their own. The playoff races are taking shape and the stars are starting to shine. For years, Christmas has been the unofficial start of the NBA season and this year is no different. Things are getting good.
Detroit Pistons vs. Indiana Pacers Betting Tips:
This is an interesting match-up of two Eastern Conference playoff contenders. The Pistons have looked like a monster at times starting at 14-6, but a recent seven game losing streak really took some of the shine off of them. Andre Drummond has improved quite a bit this year, but they still have holes and are probably closer to their record (15-13) in talent than they are to either of their streaks.
Indiana has been a revelation this year. Victor Oladipo has made a huge leap and is the star of the this team. Along with Sabonis and Myles Turner, the three make a nice young core that seems to improve on every night. This is the last game of a six game home stand in which they have won four of five. Everything is coming up Indiana right now.
We're going with Pacers -4.5 here as they have really shown themselves at home this year while the Pistons losing streak is not that far in the rear view.
Toronto Raptors vs. Brooklyn Nets Betting Tips:
We had Toronto pegged as the next team to have a big winning streak, but their seven game streak was stopped against the Clippers. That was a weird, bad luck game as Lowry went 0-for-8 from three and they probably should've won it. They won their next game and are looking like the same team that we thought was about to get red hot.
They draw the Brooklyn Nets at home and there is a lot to like here. The Raptors have the fourth rated offense while the Nets have the 20th ranked defense. The Raps have the 8th rated defense while the Nets have the 19th rated offense. This is a true mismatch and the Raptors are playing in Toronto where things are always tough for an opposing team.
Hard not to love the Raptors -11 tonight.
Milwaukee Bucks vs. Chicago Bulls Betting Tips:
What a difference a few years (and a Giannis) makes. The Bulls for years viewed Milwaukee as an extra home game and a place to beat up on a lesser team. Now? That's not so true as Milwaukee is probably a top ten team in the NBA while the Bulls are decidedly not.
Making matters worse for Chicago is Lauri Markinen listed as questionable for this one. The rookie has been most of their offense this year and playing without him simply makes a bad team worse.
Since acquiring Eric Bledsoe, Milwaukee is 11-4 and really starting to figure things out on defense. Coach Jason Kidd has made some tweaks and this looks like one of the top teams in the Eastern Conference. They are a fun squad to get behind and tonight is a great chance to do just that. Bucks -8 is the play.
Follow @SBTSportBetting