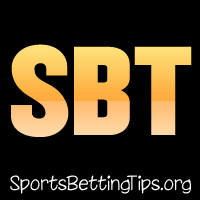 Follow @SBTSportBetting
It's a quiet day in the NBA today with only three games on the board.
We have 5 of the 6 teams coming in with losing streaks.
The Pelicans are coming in on a few days rest and will be needing it after that OT loss to the Nuggets. They visit the Wizards who got thumped by the Cavs on Sunday.
Both the Kings and 76ers are on losing streaks of 2. The Kings got hammered by the Raptors on Sunday and that makes 2 losses – both on the road – for them. The 76ers are coming off that extremely hard losing game to the Bulls yesterday and another tight one on Friday against the Thunder.
The only winning team tonight is the Cavs who visit Milwaukee.
Let's get to it:
Cavaliers vs Bucks Betting Tips:
This is the only game I really like tonight – and I'm going to take Cavs -1.
I'm a bit concerned as the Bucks are a pretty damn good home team. However they're not invincible at home or anything and they've been thumped by quite a few teams here.
Wade is back for the Cavs it looks like and that's the kind of lift I like this team to have. He missed the Sunday game but that means he is nice and rested and ready to roll.
I like everything said by Lebron after the Washington game. Despite another triple double he was actually mad about his performance and that's got to be motivating him to come out strong in this one.
Bucks have the injuries still and that's hurting them. Honestly I think it's at the point where if they lose they can just point to the injuries and blame them
I'm going with Cavs -1 tonight as my only play.
Follow @SBTSportBetting