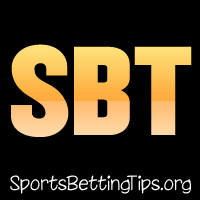 Follow @SBTSportBetting
It's a busy night in the NBA with 12 games on the board.
The action all kicks off at 7pm EST with the Raptors visiting Charlotte.
Some interesting matchups with the surging Bulls taking on the struggling Orlando Magic. A similar game takes place with the Mavericks hosting the Pistons.
The last games of the night are the Warriors hosting the Grizzlies and the Clippers hosting the Suns.
Let's see what we've got today:
Raptors vs Hornets Betting Tips:
I'm going to take Raptors -2.5 in this one.
The Raptors are running hot at the moment and have been doing so for weeks with only that blip against the Clippers when they let their guard down. Every single starter is killing it for them at the moment and that's huge because if one of them has a bad game or even two it shouldn't matter so much.
The Hornets almost seem to be coming into this game overconfident. I don't get it – yeah they beat the Knicks convincingly but man you'd think they'd just scalped the Warriors by 50 points or something.
I've got to take the much better Raptors -2.5 here. If Hornets prove they're going to be a team to be reckoned with, so be it.
Bulls vs Magic Betting Tips:
I'm always wary of teams on a big win streak taking on teams on a big losing streak no matter the sport. You usually see overconfidence from the winning side while the losing side rise to the occassion.
But I'm going to go with Bulls -5 here.
They are on a tear and they just don't give up in games. Bulls are relentless and they have that awesome team chemistry which you love to see – it means a team usually isn't going to get pumped. They're all going to work that much harder if they go down.
Magic do have Isaac back which will help somewhat but I just don't think they have the strong mentality. They've had a few close games but I like the Bulls to take this one and dominate down the stretch.
Bulls -5
Warriors vs Grizzlies Betting Tips:
The Warriors are missing Curry still of course but that doesn't seem to be affecting them. Grizzlies offense is struggling especially with Conley gone.
If you can't score you're dead against the Warriors and that spells problems for the Grizzlies.
I'm going with Warriors -10 here.
Follow @SBTSportBetting