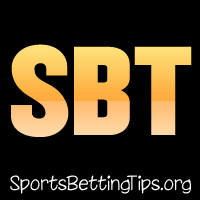 Follow @SBTSportBetting
A 1-0 night last night.
We had Nuggets -4.5 and they won 126-118.
I'm very glad that one came through as honestly that was one where we both felt maximum confidence. Before we discuss the games we go through them independently – as we both have different systems and opinions – and make notes on a scale of 1 to 5 on what plays we like the most.
That was one where both of us went with a 5/5 which is very rare so that was good. In saying that even though Nuggets took control early it was still one of those games that was a bit nerve wracking and went down to the wire.
From an entertainment perspective you can ask for no better.
Busy day in the NBA tonight with 12 games on the board.
Will Raptors end their 2 game skid as they host the Pacers? Can the Nets keep rolling when they go to Chicago? Should be a good night of NBA action.
Heads up that Hornets tonight is a schedule alert game with a MahScore rating of 8.5 but 13 points is just a bit too much for me. It's best not to look into schedule alert games blindly and if you look at the Hornets history after getting blown out its not like they turn around and rock their opponents.
Nets vs Bulls Betting Tips:
Hard not to take the hot Nets team right now againt a horrible Chicago team.
The Nets are on a high with their winning streak and remember that a couple of them were on the road – against Philly and the Knicks.
They've had to travel to Chicago of course so that could be a good reason for the point spread being so low – it's a tricky back to back.
But I mean the Bulls are just horrible. Zach LaVine is still out as well. I was reading a lot in the media about the brawl on Monday and how great it is that the Bulls are showing they are "sticking together" – but this is just a bad team.
If Nets blow this one then it is what it is but with the opposition they've manhandled lately, I'd much rather be on https://www.Bovada.lvNets -1.5 and back them to keep the winning streak going.
Pelicans vs Bucks Betting Tips:
Pelicans are missing Nikola Mirotic and Julius Randle tonight and that will make it a tricky outing as they head to MIlwaukee to take on the Bucks. The Pelicans are a very inconsistent team anyway and they really lack depth.
Bucks return home after a solid 2-1 home trip and have had a full day to recover from their trip to Detroit. They're at home where they haven't performed amazingly recently but I like the Bucks to do it tonight. D.J. Wilson in particular you have to hope adds some points from the bench and follows on from his great performance against the Pistons.
https://www.Bovada.lvBucks -8.5
Follow @SBTSportBetting