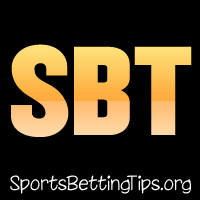 Follow @SBTSportBetting
A 1-1-1 night last night.
Cleveland was our push at -7. The went into Atlanta and beat the Hawks 121-114. They had a huge third quarter, 36-23, to give them the big lead and let off the gas. They lost the fourth by two points which ended up costing us the win.
Our one big win was the Jazz at Clippers and this one was never really in doubt. The line was Jazz -1, but they actually won by 19. Clippers are in trouble.
Let's go ahead and get into tonight's games and continue this undefeated streak!
Washington Wizards vs. Detroit Pistons Betting Tips:
Detroit Basketball is back, baby! The evolution of Andre Drummond has really been something to watch. He's given up the post-up type of plays and really focused on what he's good at, and the results have been great. They are still a little thin at point guard, but if the season ended today this would be the second seed in the East with a real tough defense and a match-up nightmare for a lot of teams. Just ask Boston.
Washington could be one of those teams with problems. Especially tonight without John Wall. That is the one player that can really change things for them and he is not playing.
We really like the Pistons -1 to continue their strong play and assert their will over another top team in the East.
Minneosta Timberwolves vs. Oklahoma City Thunder Betting Tips:
In a weird scheduling twist, this is already the third time these two teams have played this season and both games have been taken by the Wolves. However, both games were close with one decided by just two points and the other decided by three points. So, tell me why the line on this one is 5.5?
Even if we forget the fact that the Wolves took the two earlier games and the fact that the Wolves are 13-9 while the Thunder are 8-12, this is weird. The Thunder have been a mess and the Wolves keep getting better. I don't know what the bookmakers see here.
All over the Wolves +5.5 in this one.
San Antonio Spurs vs. Memphis Grizzlies Betting Tips:
The difference between San Antonio and Memphis is pretty clear when you look at it like this. The Spurs have been without their best player all season and have a 14-7 record. The Grizzlies have been without their best player for a little over two weeks, lost a bunch of games and fired their coach.
That is just about it and a nutshell right there. Memphis is a team in disarray right now and without Conley they are lost at sea. We feel fully confident in the Spurs -5 tonight.
Follow @SBTSportBetting