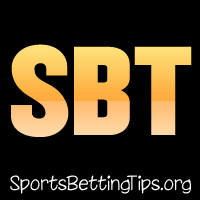 Follow @SBTSportBetting
The Spurs did the business for us last night over the Grizzlies. They were -8 and they covered with a 104-95 win. It was a little bit closer than we would have liked but Aldridge let the Spurs with 41 points and they got the W and covered the ATS.
We lost our Pelicans -5.5 pick. The Timberwolves came to play in that one and were on fire. Pelicans did well to keep up with them but it wasn't enough and the Timberwolves won 120-102. Thanks to the Timberwolves offense the game went over 215. I don't normally pick overs so it was nice to see that happen for those who followed it.
Only 5 games tonight but a quick look has me feeling good about 3 different games.
Let's get to it. November 30th, 2017 – end of the month. Been a great November with the betting tips and nice to get in the positive – let's keep at it:
Cavaliers vs Hawks Betting Tips:
I'd like the Cavs regardless tonight but they are out for vengeance after that loss against the Hawks earlier in the month.
That was a crazy loss but now the Cavs come into it on a good win streak of 9.
The Hawks ARE a tough matchup team for the Cavs. They beat them twice last year for example so that's a bit of a concern. Cavs might be a bit tired as well going up against the rested Hawks.
However I just have to hope all of that doesn't matter when LeBron & co come to town. They seem motivated with revenge on their mind so I'm going to take Cavs -7.
Nuggets vs Bulls Betting TIps:
It's the Nuggets at home? Time to blindly bet!
Well not really – but man they know how important home games are due to their road performances. It's a double digit spread but my betting system, which usually shys away from them, still thinks all systems are go here.
After the Nuggets performance against the Jazz they sound like they're ready to rally and get things going which is perfect for this game.
Bulls are the Bulls. They can pull out a surprise every now and again but nothing to be concerned about overall.
Nuggets -11
Jazz vs Clippers Betting Tips:
The Jazz come into this one on the back of a tight 3 game win streak. Granted the Bulls are in there but so are the Nuggetse and Bucks as well.
Jazz have been extremely poor on the road with a 1-7 record but this one is ripe for a surprise tonight with Griffin out for the Clippers.
Clippers are missing so many key players such as Beverley and if they are able to band together for this one then props to them.
However we're going to go with Jazz -2.5 to end the Clippers 3 game win streak.
Follow @SBTSportBetting