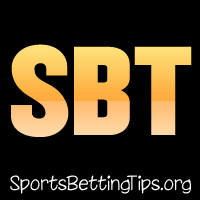 Follow @SBTSportBetting
An 0-1 record last night.
This was one of the weirdest games of the season. The Spurs went into the half with a two-point lead in a relatively low scoring game. Then the third quarter happened and the Rockets put up 43 points to the Spurs 26. Over, right? Well, the Spurs marched right back in the fourth and even took a brief lead. Then James Harden took over as he scored nine of his team's final twelve points in route to the win and a cover.
I should've trusted my gut on the Bucks game being a trip. Milwaukee went 9-for-43 from three point range and they just aren't built to win when they have a shooting night like that. The Heat were getting points here and won easily.
The Clippers ended up winning big against Denver as Nikola Jokic was ejected in the third quarter. That team is so short handed that they were hopeless without him. We also saw the Sixers roll over the Raptors without Kyle Lowry and Kawhi Leonard as the huge spread didn't matter.
A big slate for a Sunday, let's check out today's NBA games.
Indiana Pacers vs. Washington Wizards: The Pacers look like a great bet tonight as the Wiz will be without John Wall and Indiana is a strong home team with an 11-5 record. That said, -10 feels like a ton and it just makes me a bit uncomfortable. Not to mention the fact that I can't pick a Wizards game right to save my life.
Boston Celtics vs. Charlotte Hornets: This is a similar situation. The Celtics seem like a good bet, but they've lost three straight and are -7. This team needs a win and I think they come out and get it, but at that number plus their recent play I just can't do it.
Memphs Grizzlies vs. Los Angeles Lakers: I like the Lakers here. My system pegs it as right on the button at -5.5. One thought that I have is that the Grizz played in Sarcamento on Friday and then headed to LA for this game. Saturday night in LA with no game til Sunday. That doesn't always work out for teams.
Minnesota Timberwolves vs. Oklahoma City Thunder Betting Tips:
The Thunder are killing it right now. They've won four straight and seven of their past ten. They play this game at home against a Wolves team that is not in the best place right now. One thing that really sticks out to me about this Thunder team as compared to year's past is how much more of a Paul George team it is than a Russell Westbrook team. Westbrook has really taken a different role here and it's showing in the results. He still does all the Russ things, just without (some of) the bad stuff. I like it.
Minnesota is not doing great right now. Losers of their last two games, 3-7 over their past ten games, and a crazy 2-12 road record. I just don't see a lot to get excited about with them and I feel great laying the points for the Thunder here.
https://www.Bovada.lvBet Thunder -7
Follow @SBTSportBetting