Denver Broncos vs. Oakland Raiders Betting Tips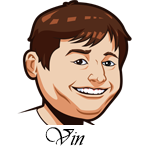 By
Posted:
December 24, 2018
(Photo credit: Matthew Stockman / Getty Images)
It's Christmas Eve and that means just one game on the entire sports slate today. No college football bowl games, no hockey, and the NBA is gearing up for their big day tomorrow. That should be a good one.
Just a quick note before I get into the game. I just wanted to wish all the readers here a happy holidays. I have been writing for this site for over four years now and doing weekly tips for almost three, and it's never felt like work. It's always exciting to take a look at the new lines and try to figure things out. I appreciate everyone reading and Graeme for giving me the opportunity. 2018 was a pretty great year and now is the time to look back and say thanks. So, thank you.
On to the tips.
Notable Upcoming Bets:
Oakland Raiders vs. Denver Broncos Betting Tips:
Of all the games to have on Christmas eve, this is not the best one. The Raiders are 3-11 on the year and traded away most of their good players. While the Broncos have been decent at 6-8, but are out of the playoffs and this game doesn't really matter all that much. That's not to say it can't be entertaining, but the odds are probably against us here.
The Raiders have been the worst team in the league this season and that doesn't really say a lot of good things about Jon Gruden who they spent a bunch to hire. They've been playing better (?), I guess? They are 3-2 against the spread over their past five games with two outright wins and one loss by just seven. That's about the best I can say about them here.
The Broncos have been better, obviously. They lost last week 16-17 to the Browns that eliminated them from the playoffs. Their previous loss was only by six points, so they have at least been in these games. The defense has been very solid, but Case Keenum and the offense have left a lot to be desired.
The good news for Denver? Their opponent. Oakland is last in the league with 29.9 points allowed per game. The Raiders have especially been killed in the run game as they allow a league leading 146 yards per game. The Broncos are a pretty good running team as they rank 11th in rushing yards per game and would prefer to use the run game to supply the offense.
The issue here is if these teams really have anything to play for. At this point, Oakland should just be gunning for that top draft pick so they really have no motivation to win. The Broncos have fired their head coach so you have to think the players will be playing for their positions as well as the coaches coaching for their next job. The line on this one is kind of low considering the talent difference between these two teams and it feels like the Broncos are an easy pick here.