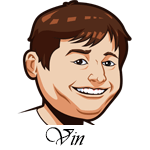 Follow @SBTSportBetting
The NBA is back!
We had a great year in 2020 with the NBA. From January 2nd to the day the Lakers won the NBA Championship we had a 113-84 record for +30.69 units. A $100 bet on every game that we tipped would've earned you $3069.31. Nice.
This is a much faster turnaround on an NBA season than we're used to, but basketball at this time of year just feels right. This is when basketball is meant to be played so we're happy to have it back.
Last night, Kevin Durant made his return to the NBA in a major way and the Clippers defeated the Lakers on opening night. The Lakers were presented their championship rings last night though so who really won? Paul George can go crazy in December all he wants. Let's see it in the playoffs. The full Lakers ring ceremony is a great watch.
Best Odds for NBA:
New York Knicks at Indiana Pacers Betting Tips:
One thing I know about the 2020-2021 NBA season? The Knicks are going to stink. It seems this team might finally be embracing just being bad and getting a good draft pick instead of trying to catch the eighth seed. Stay tuned on that, but it does look to be the case.
While the Pacers should continue to be a very solid team. They didn't really do much in the offseason to change the team, but they didn't really need to either. This team has good depth (which will be important in 2020) and should once again be a top-4 seed in the East. Nothing more, but that's pretty good.
A bit higher than I'd like on this one, but I think the Pacers roll here.
Miami Heat at Orlando Magic Betting Tips:
The Heat were *that* team in the playoffs and it seems like they should start off this new season strong as well. This is a deep team with great shooting, great coaching, and a budding superstar in Bam Adebayo. They should be good to great again this year.
The Magic, who knows what they are doing. They let D.J. Augustin leave who was the stabilizing force on this team and the only point guard they could trust. That leaves them with Markelle Fultz and Michael Carter-Williams at point guard and I just don't think that goes very well for them. This team has some solid players in Vucevic and Gordon, but the Magic are just on another planet in terms of talent.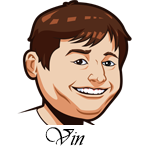 Hey guys.
I spend countless hours per week running this website with Graeme and writing our winning MLB, NBA etc tips. We do this free and don't earn a dime from the site.
However it is a lot of work and to continue we need your support. If you want to show your appreciation for our work or even just a thank you for winning tips, please donate some cash to at least cover our
beer money
! Thanks! Your donations will keep our tips free!
Milwaukee Bucks at Boston Celtics Betting Tips:
If this game had a crowd then I might think about going with the Celtics, but without one I have to be on the Bucks.
The Celtics lost Gordon Hayward this offseason, but that could be an addition by subtraction. Not that he wasn't great, but this team had too many scorers and not enough minutes. Taking Gordon out of the equation leaves more room for Tatum, Walker, and Green to operate. That could be a blessing or a curse, only time will tell on that front.
Milwaukee added the aforementioned D.J. Augustin and Jrue Holliday this offseason which makes this team a lot more dangerous than last year's team in the open court. They've always been great at shooting threes, but once you take that away – they've struggled. Giannis should be extra motivated after last year's early exit and the super-max contract extension. There is no reason to think this team won't once again be atop the Eastern Conference.
Dallas Mavericks at Phoenix Suns Betting Tips:
The Chris Paul move to the Suns has a lot of people pumped about the Suns did this year. They are a -1 favorite at home here and I just have to ask: did the sportsbooks forget about this guy called Luka Doncic?
Because I didn't.
Best Sportsbook To Bet NBA:
Register an Account.
All betting odds and props will now be viewable under the event listing.
You can deposit to BetOnline via over 20 different options such as credit card.
Follow @SBTSportBetting