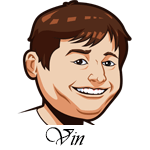 Follow @SBTSportBetting
Merry Christmas, SBT faithful!
It's been a great year here at SBT and we are thankful for all of you for checking us out.
Today, we have a full slate of NBA games as always and I have tips for four of them. Opening night didn't quite work out how we thought it would, but it's a long season and Christmas is usually the "unofficial start" to the season. Why should this year be any different?
Full tips are below. If you enjoy our tips, don't forget you can help fill our stocking with the tip jar.
Best Odds for NBA:
Golden State Warriors at Milwaukee Bucks Betting Tips:
The Warriors had a rough start to the season with their game against the Brooklyn Nets and I don't see things getting much better here. The loss of Klay Thompson really hurt this team and while they are most likely going to be better than they've shown, they look headed to an 0-2 start to the year.
The Bucks took the loss on opening night thanks in part to a missed free throw for Giannis. That is becoming a bit of a problem. That said, I am not worried about him or this Bucks team. I think they'll still be one of the tops in the East this season.
I think the Bucks are going to take this one, but this line has went from -7.5 to -10.5. That's simply ridiculous and I am not touching that. However, the over looks like a great bet here. Both of these teams like to fill it up from three and should be two of the top teams in Offensive Rating this season. The over is down to 230.5 at the moment, but I'd go with it at up to 233.
Brooklyn Nets vs. Boston Celtics Betting Tips:
The Nets looked every bit as scary as people thought they might be on opening night against the Warriors. Kevin Durant looked like he never had the injury that took him out and is immediately one of the three-best players in the NBA upon his return. The team draws a slightly tougher match-up tonight against the Celtics, but KD and Kyrie should continue their former team revenge tour with a win here.
The Celtics did look pretty strong against Milwaukee, but they got killed in rebounding and nearly gave it away in the end. I think that should be a problem again here with the Nets, especially in terms of rebounding.
Brooklyn had a blowout early in that first game so we didn't even see major minutes from any of their players while the Celtics needed a ton from Tatum, Green, and Smart. Conditioning can matter early in the season like this and I have to give the nod to Brooklyn here.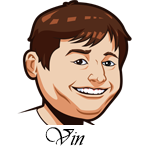 Hey guys.
I spend countless hours per week running this website with Graeme and writing our winning MLB, NBA etc tips. We do this free and don't earn a dime from the site.
However it is a lot of work and to continue we need your support. If you want to show your appreciation for our work or even just a thank you for winning tips, please donate some cash to at least cover our
beer money
! Thanks! Your donations will keep our tips free!
Dallas Mavericks at Los Angeles Lakers Betting Tips:
The Lakers lost on opening night and now LeBron is excited to play on Christmas. Are the NBA champions really going to start 0-2? I don't think so.
I like the Mavericks a lot this year, but until they get back Kristaps Porzingis it's going to be hard to back them. They just don't have the depth to keep up on most nights (as we saw against Phoenix). The team is against LeBron James and Anthony Davis tonight and that is just not going to end well without KP.
Los Angeles Clippers at Denver Nuggets Betting Tips:
The Nuggets beating the Clippers was probably the highlight of the 2020 NBA Playoffs for me, but that is now in the past. This is the present and the present is in the regular season so the Clippers should show up here. It's what they do. Look for Paul George to have 50 points and call it even.
Plus, the Nuggets aren't down 3-1. Bet the Clips.
Follow @SBTSportBetting