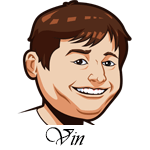 Follow @SBTSportBetting
We hope everyone had a great holiday and got all the money added to their sportsbook accounts from Santa Claus this year. If not, just stick with us and we'll be sure to fill them up for you.
The days after the holidays are always great as there is a ton of sports going on and plenty to bet on. Today we have a full slate of NBA games and three college bowl games on the slate. There is just one bowl that we're focusing on though and that is the Cactus Bowl.
UCLA and Kansas State is a match-up of two teams with rather disappointing seasons, but for UCLA it has far more to do with their depth chart than anything else. The disappointing year cost UCLA coach Jim Mora his job and this is a team in limbo. Star quarterback Josh Rosen had a breakout season, but he is not expected to play in this one and instead we'll see back-up Devon Modster behind center.
Notable Upcoming Bets:
Cactus Bowl Betting Tips:
While UCLA limps into this one without their star QB, Kansas State is coming into this one strong. They finished the season by winning four of their last five and they have long term continuity with their roster and head coach Bill Snyder. Sometimes that's all it takes in a game like this. Kansas State -6.5 is a far more reliable team heading into this one and they are today's best bet.
Notable Upcoming Bets:
NBA Betting Tips:
Pop quiz: Who is the best statistical team in the NBA by Net Rating?
Answer: The Toronto Raptors.
You could be forgiven for thinking the Golden State Warriors or Houston Rockets as both teams win by large margins more often than not, but up to this point it has been the Toronto Raptors who have played the best combination of offense and defense. This is a team that completely overhauled their offense during the offseason and is reaping big rewards for it. It's not too late to jump on the bandwagon either.
They draw a great match-up against the Mavericks tonight where they are simply not favored by enough. I am all over the Raptors -5.5 at the Mavericks tonight.
The Bulls are really good right now. They are 7-2 over their past nine and 9-1 against the spread over their past ten. They are playing some great offense and tonight they draw the Bucks. Milwaukee is a ton of fun to watch, but they rarely win by the margins they should as they are 7-8 against the spread as a favorite. This is a game I can see Milwaukee winning outright, but the Bulls -6.5 keeping it close enough to cover.
Denver currently ranks 10th in Net Rating, but this is definitely a team to watch going forward. They have Nikola Jokic back healthy and have one of the tougher home arenas in the NBA thanks to elevation and travel. They have an outstanding home record and tonight face one of the worst road teams in the NBA who will be without Rudy Gobert. The Jazz are just 3-13 on the road this year and have really struggled defensively without Gobert this year.
The Nuggets -6.5 are one of my top plays on the board tonight.
Follow @SBTSportBetting