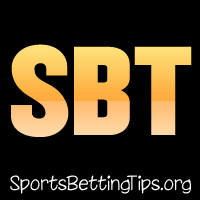 Follow @SBTSportBetting


[Get Exclusive Tips on our Patreon, Ad-Free
]
Hi all,
So a quick note that for the holidays I've actually traveled to Scotland. I'll be away a couple of weeks.
Why is that notable? Because I'll be doing my NBA Tips in the morning Scotland time as opposed to in North America time and unfortunately a lot of point spreads aren't available at this time.
So a lot of my tips will have to be based on what I think the point spread will be so they could be useless. I could pick a team if they're -6 and then the line opens and they're -11 or something.
So we'll see how it goes. With the inability to rely much on team news I'll be relying 100% on my betting system when I do tips.
Knicks vs Bulls Betting Tips:
The Bulls are on a tear at the moment but going up against a solid New York Knicks team as they aim to make it 9 wins in 11 games.
The system backs them to do that.
The Bulls are playing some good ball and had that epic win over the Bucks on Tuesday. The Knicks are struggling at the moment.
My one concern is the Knicks want to stay above .500 so do they put more into this game? It's always tough to gauge how important that is to a team.
However the Bulls are hot and I'm going to back them Bulls -1.5. They seem to perform even better at home and I'm hoping that continues.
Warriors vs Jazz Betting Tips:
So this is one of those games where the point spread isn't out yet.
The Warriors are looking to continue their momentum after that big victory over the Cavs on Christmas Day.
Jazz have a lot of problems at the moment especially on the road.
This just seems like one of those games where the Warriors are going to hand out a thumping so can probably cover a double digit spread.
I'll say back the Warriors all the way up to -12. Anything above that and use your own discretion. I could see the line opening at around 11.
Hawks vs Wizards Betting Tips:
For the first time this season my system actually recommended the Hawks – against the Mavs the other day – and it's recommending them tonight over the Wizards so I'm good with that as we're getting the points.
Hawks are looking to win their first B2B games all season although this one is a concern as Wall and Beal always kill against the Hawks.
Wizards coming in off that huge win over the Celtics too.
Either way I'm going with Hawks +5.5.
Follow @SBTSportBetting