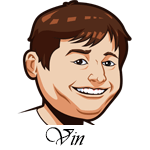 Follow @SBTSportBetting
We are deep in the heart of bowl season as we have college football bowls pretty much every day for the next week plus. It's a great time for football fans as it's just college teams playing their last game of the year. It's not about anything but that game with no playoffs to speak of. While I think that system isn't quite perfect, for a single game, it makes it a great time for watching and betting. Nothing else to think about, just this game.
There are two bowl games today. The first is the Independence Bowl which sees Miami taking on Louisiana Tech. Miami has quite a few players out for this one, but they are a -7 favorite in this one as they team fights to get to a winning record. Miami is 6-6 on the season against Louisiana Tech who finished at 9-3. The strength of schedule for these two teams wasn't quite equal though.
The second game of the day is Quick Lane Bowl (sounds like a bowling alley) that features Pittsburgh taking on Eastern Michigan. The 7-5 Pittsburgh are a -13 favorite against the 6-6 Eastern Michigan.
Notable Upcoming Bets:
College Football Betting Tips:
Miami vs. Louisiana Tech: The key thing that I am looking at here is the quarterback position. Louisiana Tech has J'Mar Smith who is playing his final game here. Smith was named Conference USA's Offensive Player of the Year and had a great season completing 65.8 percent of his passes for 2,814 yards and 17 touchdowns. He also did quite a bit of damage on the ground as well and he should cause a lot of trouble for this Miami defense today.
While Miami has struggled all season from the QB position. This team only had over 252 yards passing in one of the past six games and are limping into this one with two straight losses. They have a lot more players out for this one and I am just not sure that the team is going to care that much about this one. I don't get that sense from Louisiana Tech who should want to finish strong and award a great career of J'Mar Smith with a win.
Pittsburgh vs. Easter Michigan: I think my brother-in-law went to Eastern Michigan (or maybe it was Western?), but that won't sway me here. This team isn't that good. Eastern Michigan has allowed over 30 points per game this season and allowed over 428 yards per game. This line is a bit high, but I just don't see them stopping much of anything here.
NBA Betting Tips:
Memphis Grizzlies at Oklahoma City Thunder: The Thunder have been one of the friskier teams in the league this season while Memphis is not very good. They can upset some unwitting teams, but the Thunder can't afford to be unwitting. Every game matters to them and I think they will acquit themselves well here on the day after Christmas. It should be a nice house in OKC and I think the team will show up strong.
Follow @SBTSportBetting