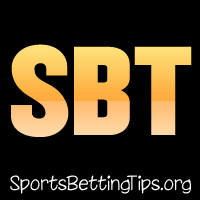 A tough night on Chirstmas night as we went 0-2.
Those were two strange losses. The Warriors upsetting the Rockets was the big one. Draymond Green was excellent in that one, but guys like Damion Lee you just don't expect that from. This is a player who played five years in college and his main claim to fame is being married to Stephen Curry's sister. He set a career highs in rebounds in this one and his 22 points were the best of his career. Shout out to the G-League on this one.
We also took the Bucks on that night and the team just didn't show up on Christmas. They were down 21 points at the half and never really got back into it. Joel Embiid really put his stamp on this one as he did a great job defending Giannis Antetokounmpo and really put his name in the mix for Defensive Player of the Year. There was a lot of luck involved with some of the Bucks misses, but this was truly an impressive performance for Philly and I'm interested to see how the Bucks adjust the next time these two teams play.
We took the day off yesterday to recover from Christmas and are back with tips today. A couple of interesting games on the slate, let's get into it.
Philadelphia 76ers vs. Orlando Magic Betting Tips:
After the performance we just saw from the 76ers they are only three point favorites against the Magic here. What? I just don't get this one. The Sixers are better on both ends of the floor, especially on offense.
The Magic offense is one of the weaker in the NBA with an Offensive Rating of just 104.9, 26th in the NBA. They have really struggled to score even 100 points at times and have lost six of their past eight games. They are coming into this one in bad shape and they are going against a team that is coming off one of their best wins of the season.
Philly looked really great defensively in that last game and they have the added measure of revenge at play here. They lost against this team by 15 points earlier this season and you'd think they'd want that one back. I can see the Sixers having a solid game here with Tobias Harris having a nice game against his old team.
https://www.Bovada.lvBet 76ers -3
5Dimes Sportsbook
Milwaukee Bucks vs. Atlanta Hawks Betting Tips:
I am looking for the Bucks to take out their struggles from Christmas Day on the Hawks here. Milwaukee has been accustomed to being the team doing the blowouts all season and that loss had to sting for them. We know that Giannis is one of the hardest working players in the NBA and I think he comes out hard here.
Atlanta is a bottom-four offensive team and a bottom-three defensive team. While the Bucks are top-two in both categories. This is a classic match-up of a really good team versus a really bad team, only there is no looking past them to the next game. The Bucks should be locked in after Philly and I think they dominate this one by 20+.
https://www.Bovada.lvBet Bucks -11