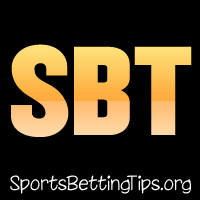 A 1-0-1 record last night.
A rare push last night as we laid 11 points with the Bucks against the Magic and they won by exactly that. The Bucks were once again without Giannis Antetokounmpo which made the win all the more impressive. Ersan Ilyasova had another great game with 17 points and 14 rebounds while Khris Middleton led the way with 21 points.
We got the win as we laid -4.5 on the road with the Lakers against the Blazers. LeBron James ended up playing here and dished out 16 assists. The big men of the Lakers were definitely the difference here as the Lakers scored 60 points in the paint against 40 for the Blazers. They won the turnover battle as well. Kyle Kuzma led the way with 24 points off the bench.
A typical Sunday slate today with a few games to work with. Let's get into our tips.
Houston Rockets vs. New Orleans Pelicans Betting Tips:
The Pelicans have gotten a bit healthier as the only guy they are missing is Zion Williamson and the team has really started to play well. They've won four of their past five games and draw the Rockets on the second half of a back-to-back.
Both of these teams are playing back-to-back actually, but the Pelicans were at home last night while the Rockets traveled. The Rockets are also going to be without Russell Westbrook here and also have Clint Capela listed as questionable.
These teams have played twice this season and the Pelicans were able to keep it close in both of them. While James Harden is the man and the best player in this game, I am thinking that the Pelicans can keep this one close and possibly win it. They are playing some of their best basketball of the season right now and the injury/rest situation could affect them here.
Bet Pelicans +3.5
https://www.Bovada.lv
5Dimes Sportsbook
Charlotte Hornets vs. Memphis Grizzlies Betting Tips:
The Hornets might be my least favorite team in the league, but I try to be selective when I go against them. Despite their poor record, they have an above .500 against the spread record. This is a game though where the spread is low enough and the match-up is tough enough that I think it's safe to go against them.
Ja Morant is the Rookie of the Year right now. He's averaging 17.9 per game with 6.4 assists and has been getting better every game. This Memphis team is going to be better sooner than later with him leading the way.
Memphis played at Denver last night which is tough for anyone, but they are back home here and I think they can get it done. This has to be a game that the team believes it can win and I think they'll do exactly that.
Bet Grizzlies -3
https://www.Bovada.lv