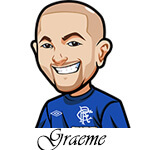 Welcome to the final week of the NFL regular season.
It's always a weird time where results matter for some teams but not for others.
There are still two playoff spots available. In the AFC, we still have the Titans, Steelers and Raiders battling for that final spot. The NFC it's down to the Eagles or Cowboys.
The NFC is quite simple. They can get in if they beat the Giants. As for the Cowboys? They need the Eagles to lose while they win over the Redskins.
The AFC has the simple one: Titans win over Texans and they're in the wild card spot. Steelers need to win and see the Titans lose. While The Raiders need to win, while Steelers, Titans and Jags all lose. So yeah they don't have much of a chance.
Pats and Chiefs are still in contention for the #2 seed in the AFC with the Ravens clinching #1. In the NFC it's wide open with the battle for the #1 seed with the 49ers, Packers, Saints and Seahawks all in contention.
It'll all come down to the final game which is 49ers vs Seahawks. Quite exciting stuff.
Let's see what betting tips we've got for the early games taking place on December 29th, 2019 in the NFL:
NFL Week 17 Early Game Bets:
Honestly I'd advise small unit bets on these as it's a weird time of the season obviously.
Falcons at Bucs: The Bucs have had a great ending to the season and they obviously want that to continue. It means Arians doesn't end with a losing record so that's nice. 8-8 is an achievable goal. Bucs had the Falcons number back in week 12 and I like them to do it again. Bucs -1.
Bears at Vikings: The Vikings are coming off that humiliating game against the Packers. Cousins must be sick at that. However he doesn't want a strong bounce back and is sitting tomorrow along with other stars. I think the Bears will take it seriously and 8-8 will be something to fight for. Bears -3.
Browns at Bengals: A fascinating game to end the season with two teams wanting to prove themselves. Bengals almost pulled off the most Bengals thing possible with that near win over the Dolphins to ruin the #1 spot. For me Dalton has a lot to prove and is game for it. The Browns just don't look like they care. Desptie Browns winning last time, I'll take Bengals +2.5.
Packers at Lions: Obviously a big game for the Packers. Lions are done for the year but would enjoy messing things up for them. Packers are one of those weird teams where despite their record I really don't rate. This is a no bet for me.
Chargers at Chiefs: Big game for the Chiefs and I think it will be a statement game for them too. Chiefs -9.
Dolphins at Patriots: A nasty point spread on this one with the Pats at -16. It's a very tricky one too because you have to wonder if the Patriots start strong then sit back and rest their starters so that they get the win but not by a ton. Dolphins surprisingly looked excellent last week and Fitzpatrick was in the zone. I like Fitzmagic to finish strong here. I'll go with Dolphins +16.
Saints at Panthers: Just too big a point spread. No bet for me.
Jets at Bills: Bills don't really have much to play for here however at home I do think a win will still be important for the team. I think they'll take this one seriously enough and will go with Bills -1.