December 2nd, 2018 NBA Betting Tips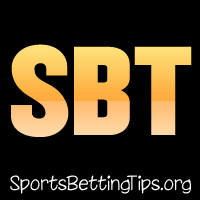 By
An 0-1 record last night.
Perhaps I was too early on the Warriors or maybe it was just a bad shooting night. That's the NBA right now. You look at the box scores after the game and the team with the better three-point shooting percentage is usually the winner. Kevin Durant and Stephen Curry had good games last night, but they were cold from three and that led to the win for the Pistons.
A game that showed this perfectly yesterday was the Bucks against the Knicks. Giannis Antetokounmpo was the king of New York yesterday with a 33 point, 19 rebound and 7 assists game. The Bucks blew a huge lead and lost in overtime. Why? The Knicks made two more threes and shot a highly efficient 58.8% from deep. The Bucks shot "only" 42%. There are other factors involved, but take away two threes and that result is much different.
It's a three point shooting league now. We all need to accept it. I'd take that Warriors game again and again because they are the best at shooting from out there, but last night's result is the kind of game that will happen in this new NBA.
Portland Trailblazers vs. San Antonio Spurs: Two colder than cold teams here. Portland is 1-4 in their past five games while the Spurs are 2-3. These two longtime stalwarts of the Western Conference playoffs are not looking too hot right now. The lack of a real point guard in San Antonio tells me that the guards in Portland could have a great game. I am just not trusting the Blazers right now, but they look like the better team all around and at +1 all they have to do is win.
Los Angeles Clippers vs. Dallas Mavericks: I was all set to make the Mavericks my play of the day until I saw Luka Doncic listed as questionable. I like this team getting points at home as they've really played well of late. I'm not so into them without the Rookie of the Year though.
Miami Heat vs. Utah Jazz Betting Tips:
The Heat just don't have it this year. They are 8-13 on the season and are without Goran Dragic. The fact that they have that record in the Eastern Conference shows they aren't a very good team. I like a lot of the parts on this team, but the whole is definitely missing something.
Utah impressed in their last win out against Charlotte. They do a good job of keeping opposing teams off the 3-point line and out of the restricted area. The defense hasn't been what it has been in years past, but they still do those things well and that makes it difficult for opposing teams. Kyle Korver was a very nice addition to the team as he spreads the floor on offense and I'm not quite ready to give up on this team. Quin Snyder is one the best coaches in the league, Rudy Gobert is a stopper, and Donovan Mitchell can score with the best of them. I think they roll tonight.
https://www.Bovada.lvBet Jazz -3.5
#1 Sportsbook Online for Americans

Good deposit bonus, lot of unique bets & props. Excellent mobile & live betting.