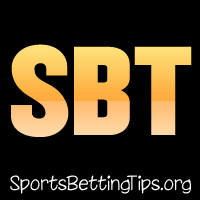 Follow @SBTSportBetting
It was a 1-1 night last night.
We had the Milwaukee Bucks -6 and they duly delivered again. We need to send Giannis & co a Christmas Hamper or something. Seriously they have made us a lot of money this year and are always delivering. It's like having Santa Claus all year round.
The Bucks won that one 123-102. It was another excellent team performance and Khris Middleton got 25 points in that one as the Bucks increased their record to 30-5. Incredible. The Bulls, who had a lot of expectations prior to the season beginning, are now 13-21.
Alas the Brooklyn Nets let is down. The Timberwolves had a fair bit of injuries and it looked like it was going to be a nice and easy win with the Nets -3.5. The Nets were up by 9 points in the 4th quarter and blew it then lost in overtime. Absolutely brutal by the Nets honestly and very, very disappointing.
We turn our attention to the final day of the year. Tuesday, December 31st 2019 and hopefully we can go out on a winning note.
There are 7 games taking place today so if you're sitting baout not doing much on New Years Eve, perfect day to enjoy some basketball. It all starts with the Celtics at Charlotte at 3pm EST along with the 76ers at Indiana.
Let's get onto the betting tips:
Raptors vs Cavs Betting Tips:
hard not to see the Raptors take this one in a dominating fashion.
These two teams just played back on the 16th and the Raptors came out 133-113 winners.
The Raptors have looked excellent against the teams below .500 and I see similar here. Yeah they obviously have their injuries but in that huge win before the Raptors were able to do the business without Fred VanVleet. FVV, Kyle Lowry and Serge Ibaka should do the business here. Lowry especially has been killing it lately.
Raptors crush it on fastbreak points and I think that will be a big factor here. Raptors shoot great from the 3, Cavs can't defend it there and it's just one of those games where it ticks all the boxes for a perfect matchup.
Cavs made a change last week getting Dante Exum however he hasn't looked too good yet. Going to be a tough one for him here. Kevin Love will play but probably isn't 100%. I am enjoying Patrick McCaw right now for the Raps.
Only reason Raps would struggle to cover the spread is if they get complacent but I cannot see that happening. The end of the year and finishing it strong at home has to be on their minds here.
https://www.Bovada.lvRaptors -9. Let's end the year on a win.
Follow @SBTSportBetting