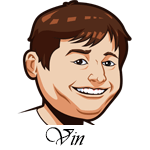 Follow @SBTSportBetting
Another big day of college football bowl action today with five bowls on the slate. The day starts with Kentucky and Virginia in the Belk Bowl and then ends with Texas and Utah in the Alamo Bowl. These games should be fun, but they feel like such a tease after Saturday's action.
For now, we are going to focus on these bowl games taking place today. A lot like yesterday, these are some games against teams that are pretty evenly matched. Not the best teams that you'll see in the bowl games, but possibly some of the best games. That's all you can really ask for on the last day of the year before we all do that countdown tonight.
Notable Upcoming Bets:
College Football Betting Tips:
Liberty Bowl – Kansas State vs. Navy: This should be a really fun game as Navy's option offense has been putting up huge yards on the ground and huge points all season. While Kansas State is more of a balanced offense, they've given up huge running yards all season and this could be a wild scoring game.
K-State has been practicing to defend the triple-option offense for weeks now, but I just don't see them doing well to stop it here. They were the worst Big-12 team against the run and I think they are going to give up a lot here.
That said, I don't trust Navy's defense that much either and they didn't have to face the Big 12 schedule that Kansas State did. Both teams are going to put up points here and I'm a big fan of the over on this one.
Bet Navy/Kansas State Over 52.5
Arizona Bowl – Georgia State vs. Wyoming: I am not looking for that level of points in this game. Wyoming likes to slow down the game whenever possible and has gotten the majority of their success through their defense. While Georgia State has a great run game and has played some high scoring games throughout the season.
The thing about this one is that nobody runs well against Wyoming. So while that is a strength of Georgia State, it won't do them well here and they'll need to rely on the pass. Something easier said than done.
Despite the great Wyoming defense, the opposite is true of the offense. I think they are really going to struggle here as even a defense like Georgia State can look good here. We're going with the opposite result here as the previous game, under. This feels like a 20-17 type of game.
Bet Georgia State/Wyoming Under 48.5
Alamo Bowl – Texas vs. Utah: While this is a lot closer to a home game for Texas than Utah, I don't think it's going to turn out like a typical home game. Utah feels like a much better team than Texas on both ends.
Utah scored 34 points per game and allowed only 13.2 points per game on average this season. They are going for their twelfth win of the season here. Texas' defense was a huge weakness this season as they allowed 446 yards per game on the defensive end. They did a nice job in scoring to keep up with what they allowed, but it really cost them in this season.
That quality of these two defenses should ultimately decide this one. Utah is solid on both ends of the field while Texas is good on one but horrible on the other.
Follow @SBTSportBetting