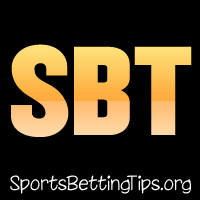 Follow @SBTSportBetting
A 1-2 record on last night's games.
We took the Cavaliers -11 against the Grizzlies and lost that one. Memphis was on their third game in four nights, just fired their coach and were having all sorts of problems. This is definitely a bet we would do again if given the chance, but they just showed up strong in the second half. The Cavs took a 66-52 lead into the half and maybe that was just a bit too much, too soon.
Our big win was the Nuggets -4.5 at home against the Lakers. This one had us worried for a bit, but then the Nuggets just absolutely exploded in the fourth quarter to take this one. They started the fourth down two, but then scored 37 points to the Lakers 20 and won easily.
The Blazers and their awesome defense were another one of our picks, as we laid the -7.5 against the Pelicans at home. This didn't turn out as DeMarcus Cousins wouldn't allow his team to lose on this night. He scored 38 points to go with eight rebounds an the Pelicans won easily.
Los Angeles Lakers vs. Houston Rockets Betting Tips:
This is the only game that our system really likes and it's easy to see why. This is a real gas on a fire situation as you have the Houston Rockets with the second best offense and the Lakers who play at one of the fastest paces in the NBA.
Los Angeles has actually had a pretty strong defense this season, but they are still years away from really competing. This is the kind of game that should see them learn just how far away they are. James Harden is a master and Chris Paul is really starting to figure out how things work in Houston and thriving because of it. This team is really scary and they just keep getting better.
We love the Rockets -12.5 in this one to really truck the Lakers.
Follow @SBTSportBetting