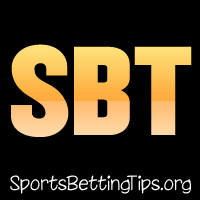 Follow @SBTSportBetting
A 1-0 record last night.
We took the Rockets -11 and they ran all over the Lakers in Los Angeles. The final score had them winning by 23, but it felt like much more than that. This was one team playing chess with the other team playing checkers and showed just how far away the Lakers still are.
We have two picks for tonight so let's get right into those and start the week off right.
Chicago Bulls vs. Cleveland Cavaliers Betting Tips:
How great are the Cavs right now? Winners of 11 straight and slowly creeping up on the Celtics for the best record in the East and longest win streak of the season. Tonight they draw the Chicago Bulls who just may be the worst team in the NBA. Yeah, we think that streak is going to continue here.
The key to the Cavs winning has been unleashing some awesome new lineups dedicated to three pointers and slashing. When you put LeBron James on the floor with JR Smith, Kevin Love, Kyle Korver and Dwyane Wade, magical things can happen. That's really the whole key to LeBron, guys who can catch a pass and score. It's not that complicated. Still, this team signed Derrick Rose who will be returning to them tonight. His role going forward is unknown, but the way things went without him it's hard to imagine it being a big one.
Whether Rose messes up the beautiful game or not, this should be an easy win for Cleveland. Our system loves the Cavs -8.5 and we're honestly surprised this line isn't double digits. Get in there before it moves there.
Minnesota Timberwolves vs. Memphis Grizzlies Betting Tips:
On the opposite side of Cleveland, you have the Memphis Grizzlies who have now lost 11 straight. The sad thing is this looked like a borderline playoff team before Conley's injury and now they look destined for a top pick in the lottery. Their coach got fired and their star center is happy about it. This isn't a great situation right now and it stands to get worse with a talented Minnesota team heading into town tonight.
Minnesota has really been awesome offensively this season. They are 5th in offensive rating and averaging 108 points per game. The defense hasn't quite been there, weird considering the coaching resume of Tom Thibodeau, but they have been doing enough on the other end to overcome it.
This is simply an outstanding match-up for the T-wolves. The Grizzlies rank in the bottom five of offensive rating and have the slowest pace in the entire NBA. That plays right in Minnesota's hands and they should be able to run Memphis off the floor. A lot of people have been running Memphis off the floor as of late and the Wolves are simply next in line.
The Wolves -3 feels way too low and we're happy to grab it tonight. The Grizzlies are really bad right now, the Wolves are pretty damn good. Sometimes picking NBA games is just that easy.
Follow @SBTSportBetting