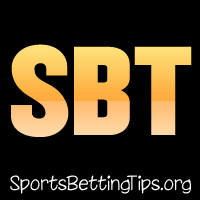 Follow @SBTSportBetting
1-1 last night.
We had the Bucks -16.5. Not the type of point spread I personally like to take but Vin nailed it as even 36.5 points wouldn't have been enough for the New York Knicks. It was the blowout of blowouts as the Bucks absolutely rocked the Knicks. Everyone contributed with Giannis Antetokounmpo putting up 29 points
Alas, the Kings couldn't cover the 5 point spread. They lost 113-106 to the Chicago Bulls. That was a missed opportunity for the Kings and a disappointing one. Kings tried their late comeback again but fell short. Very disappointing from the Kings.
Let's get on with the tips for December 3rd, 2019:
Pelicans vs Mavericks Betting Tips:
The 13-6 Mavericks come to town to take on the New Orleans Pelicans. These two teams played earlier in the season and the Mavericks got the win there. They're coming in off an excellent game against the Lakers. Pelicans are struggling and will look for a big effort tonight.
The Mavericks are 7-2 on the road. Pelicans are below .500 at home.
The key to stopping the Pelicans is stopping the long ball. They are currently 4th in 3pt shooting which is crazy and they don't seem to be giving up. However that's really the only thing they have going for them. They'll be missing Kenrich Williams and Derrick Favors again.
Brandon Ingram is stepping up big right now and that's nice to see for the Mavericks. Just look at his improvement from last year.
Hard to see the Pelicans being able to stop the marauding Mavericks here.
https://www.Bovada.lvMavericks -4
Raptors vs Heat Betting Tips:
Massive game in the East here as the Raptors take on the Heat.
Toronto are 9-0 at home and I fancy them to make it 10-0. They just look a different team at home and feed off the energy from the crowd. Heat are 3rd in the East and are another big home team. They are just 6-5 on the road.
Raptors in my opinion are just the better team – period. Not tha tI am knocking the Heat or anything however.
This is a big test for both teams. Some people have said the Heat benefit from an easy schedule and I have to agree with that. Now will that motivate them here? Probably and if it was any other opponent I'd think twice. But it's the Raptors at home. Heat missing Goran Dragic of course, while the Raptors will be without Kyle Lowry I expect but everyone else is stepping up.
Raptors are just too good in my opinion and I think the Miami Heat fall short.
https://www.Bovada.lvRaptors -4.5
Follow @SBTSportBetting