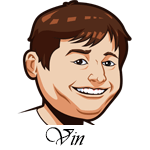 It's getting to be that time of the college football season when conference championships are decided. We are getting really close to bowl season so these are the last moments of the season that really matter.
Tonight we get one of the best as #13 Oregon takes on #5 Utah for the Pac-12 championship. This game will take place at Levi's Stadium in Santa Clara, California and it should be full of fans from both teams.
This is a great match-up as the teams have a very similar season statline. Oregon has scored 35.8 points per game and allowed just 15.7 points per game on the season. While Utah has scored 35.6 and allowed only 11.2 points per game.
It should be a good game. Plus, we have a good amount of NBA games with tips. Let's get into it.
Notable Upcoming Bets:
College Football Betting Tips:
Oregon Ducks vs. Utah Utes: Oregon relies a lot less on the run than they used to which is a pretty good thing for this match-up as the Utah is number one among Division I teams as they allow just 56.3 yards per game. They are also third in total defense with just 241.6 yards allowed. Utah has allowed seven points or fewer six times this season, but I'm not sure they are going to do that here.
Oregon has one of the most varied offenses in all of college football as they are one of only 10 teams with 30 receiving touchdowns and 20 rushing TDs. Their QB Justin Herbert has been especially strong against Utah with 612 yards, 6 TDs, and 0 interceptions in his career against Utah.
This game feels like it will be one of the higher scoring affairs for the season for Utah. Oregon is a strong offense that can throw a lot of looks at them. While I probably like Utah more overall, I think this one will be close. Let's go with the over.
NBA Betting Tips:
Denver Nuggets at Boston Celtics: This is the third game in four nights and the second half of a road back-to-back for the Clippers. That's about as hard as the NBA schedule gets these days and they have the added bonus of heading to Boston where the Celtics are 8-0 on the season. This is a brutal match-up for the Nuggets.
This should be a really fun game to watch as both teams play good defense and like to move the ball around a lot of offense. That said, I think the Nugs are going to tire out towards the second half and the Celtics will continue to protect their homecourt advantage.
Los Angeles Lakers at Portland Trail Blazers: The Blazers have rebounded nicely of late behind the strong play of Carmelo Anthony, but this match-up should show you who they really are.
They are simply undersized for a match-up like this. The Lakers have been one of the very best defensive teams in this league while the Blazers have been one of the worst. The Blazers only hope is that LeBron James might take it easy on his friend Carmelo, but I just don't see that happening. I also really like the Lakers defense against CJ McCollum and Damian Lillard. We all remember a couple years back when the Pelicans swept the Blazers in the first round. Well, Anthony Davis and Rajon Rondo are here now. They are going to do that same thing.