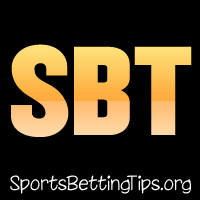 Follow @SBTSportBetting
A 3-0 record last night.
I always get nervous when I tip three games because the opposite result looks so bad, but I felt pretty strongly about all of these games last night and they all came through.
The Lakers over the Blazers was probably my favorite play of the night because the line was way too low for the talent differential here. The Lakers laid four points and won 136-113. This one was all about LeBron James and Anthony Davis as the two combined for 70 points. Davis had 39 points and 9 rebounds.
We also took the Celtics over the Nuggets last night. Denver was in a real schedule hell with this being the second game of a back-to-back for them and it showed. The Celtics got out to a big lead early and never really looked back. The 108-95 final makes it look a lot closer than it was as the Nuggets were +8 in the fourth quarter. Jayson Tatum and Jaylen Brown combined for 47 points here.
Milwaukee extended their winning streak to 14 last night against the Clippers and they also got us a win. I said they might be treating this like an Eastern Conference rematch and that seems to be the case as the team had a clear plan for Kawhi Leonard and held him to just 17 points. The MVP was the MVP of this game as Giannis Antetokounmpo had 27 points and 11 rebounds in the Bucks' 119-91 win.
Cleveland Cavaliers vs. Philadelphia 76ers Betting Tips:
The Sixers are a perfect 10-0 at home this season and there seems to be little doubt that tonight they will make it 11. They are a -12 favorite in this game and the Cavs are just 5-16 on the season. This is not a good match-up for Cleveland in any shape or form.
Honestly though, this line seems low. The Sixers are coming off of a loss to the Wizards on the road, DC has been their kryptonite, and should be motivated to get back on track here. That was an ugly game with a lot of turnovers so you know the team heard about it from their coaching staff and should want to get back on track here.
Twelve points is a lot, but I've seen projections that put this one at -18 or higher. I don't think this game will be particularly close as the Sixers match the Cavs one strength, their frontline, very well with Joel Embiid and Tobias Harris. Lay the points.
https://www.Bovada.lvBet Sixers -12
Phoenix Suns vs. Houston Rockets Betting Tips:
We're going big for our second pick of the night as well with the Rockets being favored by -10.5. This is the fourth game and final game of a road trip for the Suns while the Rockets are returning home to play here.
James Harden has really been on one this season while the Suns are lacking down low with both Aron Baynes and DeAndre Ayton out. I could see the Suns potentially falling into bad habits here as Devin Booker tries to attempt to outdo James Harden which would be a big mistake for this team.
At the end of the day though, I just think Phoenix will be tired and Houston will be motivated at home.
https://www.Bovada.lvBet Rockets -10.5
Follow @SBTSportBetting