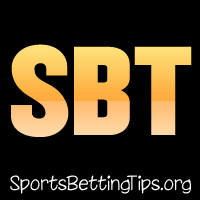 Follow @SBTSportBetting


[Get Exclusive Tips on our Patreon, Ad-Free
]
Can you believe West Ham are actually 3rd in the English Premier League?
One of the guys said that here while we were watching Villa vs Leicester and I was like "no way". But then I checked the table myself and yep – West Ham are bloody 3rd in the league.
Amazing.
Great night last night with the NBA Betting Tips as we went 3-0. Hopefully we can follow that up today. Without further ado let's get to the betting tips for December 7th, 2014:
NBA Betting Tips:
First off we'll be going with Hawks -5.5. Their defense have been stepping it up and we like what we're seeing in recent games. They struggled to open the season but they're getting better now and getting the turnovers and steals, and against a sloppy Nuggets game in a two possession spread we like that.
We're also taking Bucks +9. Sure, Ellis is playing some solid ball at the moment but the Bucks are an above .500 team who don't always get the credit they deserve. Mavericks could blow the Bucks away for sure and it'll happen – but not enough times that we don't see the value in the Bucks +9. The big part of the Bucks too is their bench who have really stepped it up lately – including 60-18 over the Heat recently.
Our last pick is the Trail Blazers -6.5. Tricky one to take as they're on the road against the Knicks, but the Knicks are still struggling and even though a lot of the games are close – it's a good point spread for the Blazers. If they could just get their defense sorted on the road they would be unstoppable.
NFL Betting Tips:
We'll be taking the Seahawks +1 today. They're in Philadelphia to take on the Eagles, and we think Seahawks win enough here – Philly can be sloppy at times.
We also like Texans -6 vs the Jags. Texans have been good this season and seem to know their place. Crap team? Texans beat them. Good team? Texans lose. And we're going up against the ultimate crap in Jacksonville today.
Have to go with Titans +2.5. An interesting one as last night it was just Titans +1 and has already drifted. It's possible it will get to +3 at game time.
Giants have just given up for the season. On their day yeah they could beat the Titans – but they just seem so mentally beaten honestly that it's going to be hard to pick themselves up. If the Titans can score early then that could really be the nail in the coffin for the Giants.
Also on the late game, we like Chargers +3.5. Honestly we find it hard for the Patriots to pick themselves up after last weeks crucial loss to the Green Bay Packers. It's just one of those things where we can't back it up with statistical data or anything – but from everything Patriots wise we've been looking at over the past week – we just get that feeling it's going to be a tricky one.
Follow @SBTSportBetting