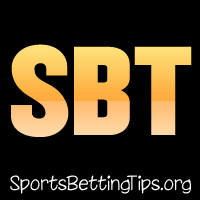 Follow @SBTSportBetting
A 1-1-1 record last night.
The Hornets simply didn't finish strong. We picked them -9 and they went into the fourth quarter with a four point lead. They lost that lead and went to overtime where the Bulls just went to town on them. A disappointing finish, to be sure.
Milwaukee on the other hand finishing very strong. We had the Bucks -7 at home and they started slow in the first half, but exploded for a big 60-48 second half. That ended up being good enough for a seven point win and a push. This game opened up at -5.5 so hopefully some of you were able to get that number.
The night finished strong with the Raptors -5 winning by nine against Memphis. DeMarr DeRozan had a big night with 26 points, 7 rebounds and six assists.
Washington Wizards vs. Los Angeles Clippers Betting Tips:
Things are not good in Clipperland right now. Their best player is on the bench with an injury, DeAndre Jordan is the subject of trade rumors, their coach is on the hot seat and there isn't a lot of hope to go around. They rank 27th in Defensive Rating and they face a tough Wizards team today.
The Wizards are top 11 in both Offensive and Defensive Rating. More impressively, they have done much of this without John Wall who has been out with an injury for the past couple weeks. They've won their last two and they are in a great position to make that three tonight.
The Wizards -3 are our play here tonight. Make note this game takes place at 3:35 eastern time.
Orlando Magic vs. Atlanta Hawks Betting Tips:
This is a pure schedule loss for the Magic. This is the the second half of a back-to-back, their third game in four days and their fifth game in seven days. That is scheduled loss bingo. They'll be without both Evan Fournier and Aaron Gordon tonight.
In addition to all that, the Hawks 4.5 are at home.
Philadelphia 76ers vs. Cleveland Cavaliers Betting Tips:
The Cavaliers had their 13-game win streak snapped by the Pacers last night. They really turned their season around with that streak and we see them starting it back up again tonight.
Philly will be without Joel Embiid tonight and they did not fare all that well with him last time these two teams met. The Cavs won 113-91 in Philadelphia on November 27th. Tonight's game is in Cleveland.
Cleveland definitely looks like a team that has found their identity and is still one of the top teams in the league right now. We like the Cavs -7.5 to cover this one at home tonight.
Houston Rockets vs. Portland Trailblazers Betting Tips:
The Portland defense has been one of the fun stories of the season thus far, they are much improved and an interesting team. Unfortunately for them, they play the Rockets tonight.
Houston has a 112.4 Offensive Rating, second in the NBA, and is just killing teams. They are winning most games by 10+ as their defense has really stepped up. They have just a 101.0 Defensive Rating and are dominating the defensive rebounding game.
I guess what I'm trying to say is that the Blazers defense resurgence is cute and all, but this is the Rockets and the Rockets destroy teams. We like the Rockets -10 to destroy the Blazers.
Follow @SBTSportBetting