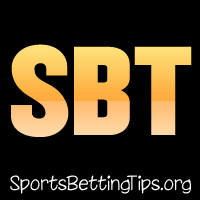 Follow @SBTSportBetting
A 1-0 record last night as our winning ways continue.
Our only pick was the Washington Wizards -7 at the Phoenix Suns. The Suns were without Devin Booker and their offense was held under 100 points. The Wizards one by ten and we won our play easily.
Tonight we have a few more picks so let's get right into those.
Memphis Grizzlies vs. Toronto Raptors Betting Tips:
The Grizzlies have been an absolute mess since losing Mike Conley. They lost ten straight then won one, but then got back to losing. Tonight, they should get back to losing again. They have the 25th ranked offense in basketball and tonight face one of the top ones.
Toronto has a top four Offensive Rating and a top ten Defensive Rating. They have really started to shine as they started shooting more three pointers this year and their bench has really developed into something special. This is a team to watch in the East as they haven't yet had the big winning streak like Boston or Cleveland, but they are right there with them statistically.
We think Toronto -6 is the best play on the board tonight.
Chicago Bulls vs. Charlotte Hornets Betting Tips:
The Bulls are one of the worst teams in the NBA this year. They are the very bottom in Offensive Rating and 28th in Defensive Rating. They are not a good team with no real sign for future success.
They face the Charlotte Hornets tonight in Charlotte where the Hornets have played really well this season. They are 8-4 at home this year and they are getting Nicholas Batum back which is huge for them. This team still has the potential to be a playoff team and winning games like this at home is exactly the way they are going to do it. They are too well coached to give away an easy one like this at home.
We are all over the Hornets -9 tonight.
Dallas Mavericks vs. Milwaukee Bucks Betting Tips:
For whatever reason, the Mavericks have won three straight games against the Milwaukee Bucks including a really bad loss in Dallas earlier this season. On paper, there is no good reason for this and the Bucks should have really gotten stuff done.
The Mavericks have Devin Harris and Dennis Smith Jr. listed as questionable tonight which tips things slight in Milwaukee's favor. I also like the Bucks have played as of late. They've won four of their past five and play this game at home.
During this little hot streak we've seen the Bucks simplify their defense a bit which has led to good things. The Mavs are a team that is really well coached and probably took advantage of some of their bad tendencies. With a simplified defense and a possibly shortened squad for Dallas, things are looking pretty good for the Bucks.
Milwaukee -7 is a good team that is finding their way to be an even better team. With or without Smith Jr, Eric Bledsoe is a great match on their point guard and Giannis can dominate any team. Go Bucks.
Follow @SBTSportBetting