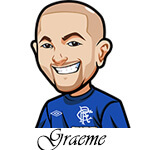 Follow @SBTSportBetting
Well it was just plain disappointing last week.
In the Mayakobe we had three guys that made the cut in Scheffler, Howell III and Russell Knox but alas none of them really threatened. They played good but just not good enough.
I mentioned Harris English last week. He ended up getting a 5th place for the e/w cash. I still feel it was the right decision not to tip him at 30/1 however. 55/1 was worth it. In saying that man he could have won that sucker ha. One of those weird ones where I had a personal bet on him from when he was 55/1 and I was split – wanting to obviously win money, but then being frustrated that I didn't tip him at 30/1. So it balanced out.
At the Nedbank we came very close with lee Westwood coming tied for 6th. Just one more strike Lee – ugh. Nothing else really notable there. Props to Tommy Boy for the playoff win.
Hopefully we can do better this week.
RSM Classic 2019 Betting Tips:
It's funny looking at the metrics for this course. There was all these consistencies such as strokes gained putting, scrambling etc that mattered for 5 years then Howell came on and blew that all away.
Webb Simpson stands out above everyone else in the metrics big time. However he's had a fair bit of time off! Just can't back him.
Brian Gay: 40/1. 1/4u to win & E/W. He has the performances over the past few years at this course with Top 5 spots in 2017 and 2013. He looks to be in solid form at the moment, and stands out enough in the metrics especially with his putting to be a contender here.
Harry Higgs: 75/1. 1/8u to win & E/W Never played this course but he stood out on the metrics for me. He's hit a run of form lately and looked good a few weeks ago with that 2nd place. Winds will be tough for him to handle but has a good chance.
Stewart Cink: 125/1. 1/8u to win & E/W. Stands out in the metrics for this course. Hasn't been in the worst form lately and could do well here. Had a 10th place a couple of years ago.
Zach Johnson probably isn't a bad bet but he has cost me so many times before that he is on my no bet list. Just don't think he has what it takes.
David Hearn: 100/1. 1/8u to win & E/W. Some good performances lately and he has rocked it at this course with 3 top 20 finishes in his last 3 starts here.
DP World Tour Championship 2019 Betting Tips:
This should be a fun one. Such a good field too. Rory is of course a multiple time winner and the favourite at – HA – 4/1 odds. HA. If you bet him at that price you should just give up betting honestly. 4/1. FFS.
I mean yeah he stands atop the metrics no problem and course form/current form etc. But 4/1? Yikes.
He'll likely win now I've laughed at that bet.
Jon Rahm: 13/2. 1/2u to win. Not that I love this price either. To be honest I haven't been a fan of Rahmbo for awhile in terms of betting. However his form recently, plus his performances at this course and the way Rorys odds have pushed him down – feel like you have to take one or the other here and I'm happy with Rahm at that price.
Lee Westwood: 50/1. 1/4u to win & E/W. Had some solid performances here many years ago and is in the form of his life right now. Just playing supe rwell and I am digging it. Well worth a play even though he let us down last week.
I'm not going to take him as I think the price just isn't good enough, but I am very close on Bernd Wiesberger. 35/1 and I'd probably back him. 28/1 just isn't enough for me to advise.
If you want a long shot Adri Arnaus at 125/1 might surprise. Can't advise though.
Follow @SBTSportBetting