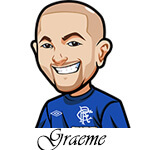 Hi guys,
No write-ups this week. Personal situation that's keeping my attention and I can't be bothered writing things up due to it. Priorities ya know?
However I got motivated to at least lose myself in the golf for a few hours. Not a busy schedule at the moment golf wise but was just nice to look through and crunch some numbers.
Here's what I'm going with this week:
Dunhill Championship:
All are to win & E/W. All just small bets.
$30 on Zander Lombard. So I actually bet him earlier in the week at 80/1. He's dropped to 50/1 right now I'd still say a bet but a smaller one. I bet $62.50 on him initially.
And actually that's all I've got.