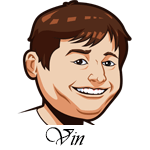 The MLS Cup Playoffs continue today with three big games.
Last night, top-seeded Sporting KC had a big win over San Jose and Minnesota United FC take the win against Colorado Rapids. The third-seeded Portland Timbers were upset last night as well as their games against FC Dallas ended tied at one before Dallas took it in the shootout.
Tonight, we see the end of round one. The top-seeded Philadelphia Union will take on New England Revolution who got here by winning the play-in game against Inter Miami FC. We'll also see two #2 seeds as well with Toronto FC hosting Nashville SC and Seattle Sounders FC hosting LAFC.
MLS Cup Playoffs Betting Tips:
Toronto FC vs. Nashville SC: Toronto won thirteen games on the season, but they are limping into this match-up as they have lost three of their last four games.
Despite that, I like them to bounce back nicely here. Nashville is an expansion team team without much experience and they have struggled to score much all season. Their games have finished under 2.5 goals in eight of their last eleven games.
This looks like a potential shutout for Toronto as they should cruise to victory here. I considered the spread on this one, but the regulation moneyline is a much better value and I see no good reason why it won't come in.
Bet Toronto FC +110 to win in regulation
Philadelphia Union vs. New England Revolution: New England is coming off the play-in victory, but they draw their worst nightmare in the Union here. These teams have faced off three times this season and the Union won them all.
This isn't some "Rudy" underdog story where they manage to finally beat the team that has been dominating them. New England is just simply not as good and Philadelphia is one of the best teams in the playoffs. Philly is 10-2-2 over their past fourteen matches and they are an easy pick to win here.
Bet Philadelphia +100 to win in regulation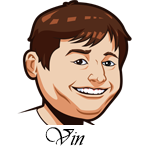 Hey guys.
I spend countless hours per week running this website with Graeme and writing our winning MLB, NBA etc tips. We do this free and don't earn a dime from the site.
However it is a lot of work and to continue we need your support. If you want to show your appreciation for our work or even just a thank you for winning tips, please donate some cash to at least cover our
beer money
! Thanks! Your donations will keep our tips free!
Seattle Sounders vs. LAFC: This is the most interesting game of the day as Seattle is coming into the playoffs in rough shape with a 2-2-3 run to the end the season. One of those losses was to LAFC who manhandled them, 3-1 on October 12th.
While the other two games look like 2-1 or 2-0 type affairs, this one should see a lot of fireworks. LAFC is a scoring machine with 59 goals scored in their past sixteen matches. While Seattle nearly kept pace with them with an average of 3.3. goals per match over their final fifteen games.
I have a really hard time going against Seattle here as they've always been a strong home team, but the price on this is just too good to pass up. That win last month is sticking with me as well and I think LAFC can pull the big upset here.
Bet LAFC +225 to win in regulation
This match is a great spot for a double-bet though. The over looks like a great bet as both of these teams can really score. The total is set at three goals which feels low for this match-up. This is, at minimum, a 2-1 game, but I can see 4-5 goals being scored here easily.
Stay up late for this one, it should be good.
Bet Sounders/LAFC Over 3 goals (-130)
Best Sportsbook To Bet MLS:
Register an Account.
All betting odds and props will now be viewable under the event listing.
You can deposit to BetOnline via over 20 different options such as credit card.