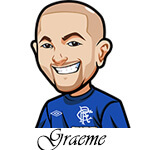 Follow @SBTSportBetting
It's Mothers Day in North America this Sunday. As is tradition, my kids take the wife out for brunch.
I've spent the last 3 weeks subtedly telling them about a local place that would be great for brunch. Mentioning the food items they have etc. To the point that both kids are pumped for it.
That place of course is a sports bar notorious for playing lots of English Premier League matches 😉
After the way the league ended a few years ago with City winning it at the death – no chance in hell I am missing it this week!
In regard to games that matter – at the bottom, the three relegation spots have been decided. At the top it is of course between Man City and Liverpool.
The top 4 is settled but Arsenal and Man Utd will be battling for that all important 5th place.
Always a fun time as while there are a lot of meaningless games, you have a lot of teams playing for pride. I find home teams are generally more likely to put in the effort in front of the crowd but that's not always the case.
Let's get on with the betting tips and see if we can pick out some value:
Liverpool to win the League:
First of all I'm going to place a small bet on Liverpool to win the league, at 7.00 odds.
Wolves will be no easy task but Liverpool are an absolute beast at home and I'd be very surprised if they don't win here.
So then we look at Man City. Not as beastly away. 2 draws and 3 losses in 13 matches. Lot of tight little wins lately such as that Leicester one.
Brighton will be up for the game. They're safe from relegation, and while their results lately have been brutal they're safe from relegation now and hopefully play some free flowing football. They'd love to play spoiler.
Honestly it's probably one of those plays that aren't going to come in but I'm good on a small bet.
(Odds on this page are correct as of 2019/05/10 11:14:56 AM EST but are subject to change)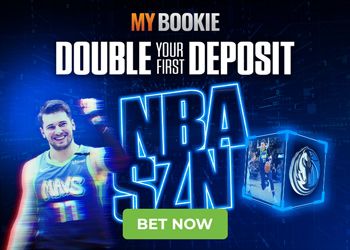 Leicester vs Chelsea Betting Tips:
Brendan Rodgers has really turned Leicester around, and I think they'll really have the will to win here and go out with a bang.
They just beat Arsenal 3-0 and scared the crap out of Man City. Their form has been very good lately.
Chelsea got that 3-0 win over Watford but have been stuttering prior to that. Chelsea are also coming off that Europa League game in midweek which will tire them out a tad. Plus with the final coming up you have to think there won't be maximum effort.
Just one of those where it's a more important win for Leicester while Chelsea will be looking forward to running out the season.
(Odds on this page are correct as of 2019/05/10 11:14:56 AM EST but are subject to change)

Follow @SBTSportBetting