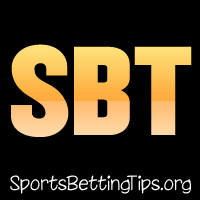 Follow @SBTSportBetting
This Raptors and Sixers series is going to game seven, but it really hasn't been a lot of fun. Only two games have been decided by less than 11 points and the winner seemed decided in just about all of these games. We were ready to write off Philadelphia based on some of their last few performances, but they really showed up big at home and were able to finally shut down Kawhi Leonard. We had a big Ben Simmons game as well and that is a player that is hard to put your finger on. You really seem to never know what you're going to get.
The Blazers also held court last night to force game seven. Vin mentioned that there was a chance that Damian Lillard and C.J. McCollum could go off in this one and that is exactly what happened. They combined for 62 points and the Blazers rolled. Game 7 should be interesting.
Graeme: So far this series has been won by the home teams and now we go back to Houston after a solid 104-99 tight win by the Warriors.
Big news as Kevin Durant strained his calf and he was ruled out of this game.
Now I'm a big believer in a team bonding together after a superstar goes out. In situations like this during the regular season, I'd back the Warriors without a second thought. One reason for that is like I said – the team just hangs together and hangs tough and does it for the injured guy. They raise their game. The other is the sportsbooks and other people usually react to the injury and give us an +EV bet.
But this is the playoffs. Rockets need to take this opportunity handed to them on a golden platter and win this game. Not just win it, but utterly shellshock the Warriors.
I gotta stick with my gut though – Warriors have always been a solid team – emphasis on the word team – and will raise their game to at least keep this one close.
And if the Rockets get eliminated in this situation? Good they don't deserve to be here.
https://www.Bovada.lvWarriors +7
Vin:: The Rockets have to win this game. Things are lining up perfectly for them here and all they have to do is close it out. No Durant is huge and the Warriors big talent advantage is now gone. Stephen Curry and Klay Thompson can really change a game, but they need more men. This team was playing with basically a six-man rotation over the course of this series and the minutes load can't go up much more for these guys.
The Rockets have held court at home in this series and they need to do that here. If they can force game seven, this series is anyone's game. I have my questions about James Harden (he went about eight minutes without a shot at the end of the game in game five), but this is the Rockets moment. This is what they've been waiting for. This is their moment.
I think Graeme and I were both swayed by the idea of a favorite closing out on the road last night, and I am not going to do that here. The Rockets have home court and they have the advantage. It's up to them to finish it.
https://www.Bovada.lvRockets -7
Follow @SBTSportBetting