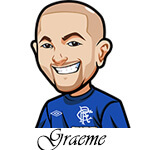 Follow @SBTSportBetting
Group C in the Euro 2020 / 2021 tournament will see Netherlands, North Macedonia, Austria and Ukraine.
Netherlands are the clear favourites to win the group.
Then it's followed by Ukraine, Austria and North Macedonia.
North Macedonia are the 2nd biggest underdogs for group qualification.
Here are the betting odds to win the group to give you an idea:
Netherlands: 1.40
Ukraine: 5.50
Austria: 6.50
North Macedonia: 21.00
Euro 2020 / 2021 Group C Betting Tips / Predictions:
It's great to see Holland in here again. De Boer isn't exactly loved by fans but he's not did a bad job. They did have that World Cup qualifying loss to Turkey though.
Where Holland look to have issues is in defence. I don't know if any of the teams will test them much in the group stages but that will be an issue going forward. Missing Van Dijk is brutal.
Ukraine are an interesting one. Looked great for awhile. But World Cup qualifiers are brutal. Draw with France was great but then draws with Finland and Kazakhstan is concerning. Struggles in the Nations League too.
They are tight defensively though. Their issue is not scoring.
Austria have had mixed results lately in the Nations League and World Cup Qualifiers. They have the ability to score goals which is nice although defensively they can be a mess. Alaba is a banger of a player.
Macedonia – awesome to see them in here but man can't expect much from them unfortunately.
So this group is a tough one. There just isn't anything bettable. Ukraine/Austria will cancel each other out I expect.
So my analysis for this one is wait until the last game. It is very likely that both Ukraine and Austria will be on 3 points and a draw will see both through. Then bet the crap out of that.
There are no group predictions for this one unfortunately. I don't want to force bets. This is one where I'll be waiting for that final game most likely.
Follow @SBTSportBetting