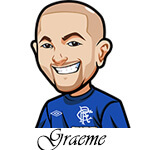 Follow @SBTSportBetting
The American Grand Prix takes place this weekend and it's a big one.
As is common, the battle for winner of the F1 Drivers Championship is between just two drivers – Lewis Hamilton and Nico Rosberg.
Nico Rosberg is the current leader at 313 points and Lewis Hamilton has 280. Hamilton really needs the win here – which would be his fifth time winning it and tieing the record of Michael Schumacher with 5 wins at the American Grand Prix.
What's impressive about Hamilton is he won it back in 2007 when it was in Indianapolis and then won it 3 times out of 4 when it came back to Austin. The only one he didn't win was the 2013 US Grand Prix where he came 4th.
This is going to be a thrilling race. There are only 4 races left and what's amazing about it is Hamilton can still win each one BUT lose the Championship – all Rosberg has to do is come second each time. You have to wonder if that's going to factor into his driving – play it safe and lock up that 2nd or attempt to lock up the Championship early on with a big win.
Notable Upcoming Bets:
Lewis Hamilton to Win
He's really got to, hasn't he? Priced at 11/10 Hamilton is one of only two winners on this track and his past form here indicates this is his weekend, and his race to lose.
It doesn't matter what the conditions are here – Hamilton has always stepped up. Last year it was vairly wet and slippery and he got off to a tremendous start over Rosberg who really struggled early on.
I'm going to take Lewis Hamilton to pick up an extremely important victory here.
Vettel for a Podium Finish
Sebastian Vettel is an Austin specialist. Not only did he win a couple of years ago, but his last race here was incredibly impressive. If you remember he had a grid penalty and had to start in 14th. That didn't bother Vettel and he managed to fight his way into 3rd behind Hamilton by 3.381 in an incredibly impressive race despite the conditions.
Vettel is the biggest concern for Hamilton here and you may want to even bet on him to win at the odds. I'll stick with a podium finish personally as I just feel that this is the race for Hamilton and wild horses wouldn't stop him from winning this one.
Fastest Lap – Daniel Ricciardo
At 9/1 this is our regular big long shot bet. It's an interesting one for this race due to changes Red Bull have made – they're went for a slightly different strategy here with their tyre allocation – going for 4 sets of mediums. We're banking on Red Bull going long on the middle stint and stopping late – if they do that, they'll be in the perfect position to take fastest lap at the American Grand Prix.
Ricciardo demonstrated his ability on this track as well with the fastest lap in qualifying 1 last year and we'll be hoping for more of the same for him this time around.
Follow @SBTSportBetting