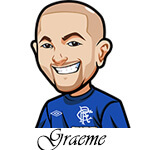 Follow @SBTSportBetting


[Get Exclusive Tips on our Patreon, Ad-Free
]
The European Grand Prix is back on the Formula 1 season, and we're hoping to continue our great F1 run.
Two races ago we absolutely killed the Monaco GP, with Lewis Hamilton winning that one. We also had two other bets that came in there with a Top 6 Finish for Alonso, and a Points Finish for Perez.
We continued that last week with the Canadian Grand Prix. I correctly predicted that Lewis Hamilton would win the Canadian Grand Prix, and Hamilton did just that yet again to get us the big win.
I also went with Valterri Bottas to have a Top 6 Finish and Bottas finished on the podium.
Finally last week in the Canadian Grand Prix I bet Carlos Sainz to get in the points and he did that with a nice 9th place finish.
It's been an excellent Formula 1 season this far, and I'm hoping to continue that throughout the F1 season with the European Grand Prix up next.
Unfortunately this is a much trickier one due to no historial records. It's taking place in Baku and the course name is the Baku City Circuit. This is a street race which is always cool – love these circuits. Fun to watch although will be a bit hard for the betting tips.
So I'd recommend only betting half what you usually bet this week. With the European Grand Prix Betting Tips that's exactly what I am doing.
Looking at things, it's going to be a fast one and so right off the bat I'm looking at the Williams cars. The one I like here is Valterri Bottas in the Top 6. I think Bottas can do it again although not get to the podium – it was luck that got him there last time.
However I think the Williams Car is going to be suited for this one.
Also beneficial is the fact that Red Bull have the Renault power deficit. Due to that, they're already estimating 1.2 seconds loss just on the straights so it's going to be a very tricky race for them.
Not only will that help Bottas, but I think it's going to help Kimi Raikkonen get a podium finish which is my next bet in the F1 European Grand Prix. Kimi is 5/1 odds for this but I think he has a great chance to do just that and get the podium finish.
Finally this week I'm going with a Double Points Finish for the McLaren Cars. The 3/1 dods are pretty damn solid and I think the street circuit will be beneficial for them. They looked good in Monaco on the streets. We're also looking at two excellent and reliable drivers.
Well – that's it for the Formula 1 Betting Tips for this week. Like I said I'd recommend just betting half what you usually bet. But either way this should be a fun race and that area outside the castle looks pretty cool.
No bet on winner this week as it can be so tricky and I don't like the lack of historical data.
Well it was an absolutely tremendous time out last time, with three massive winners in the Canadian Grand Prix at Montreal.
Our first winner was of course Lewis Hamilton. Hamilton won the race in spectacular fashion and his 11/10 price made it all the juicier.
Next we had Valtteri Bottas to come in the Top 6 and he surprised us all with a huge podium finish ahead of Verstappen, Rosberg and Raikkonen. A fantastic race for him and we were correct that the Montreal Circuit would suit that car much better.
Finally we had the Points Finish for Carlos Sainz Jnr and he delivered with a 9th place finish. We knew Toro Rosso would be battling for the points and correctly predicted him over Kyvat.
Quick note that at the top of this site there's options to share the picks we do. I'd love it if you'd do that. I'm not seeing much sharing going on – and I do this for free. Honestly I'm considering packing in the tips site at the end of the season and just focusing on my betting myself as it's an hour writing this up that I could spend on something else.
So yeah appreciate the sharing.
This week it's the European Grand Prix which takes place on the Baku City Circuit, in Baku. This is a really interesting race as it's a street circuit and there's no historical information for this one so it makes it a little bit more tricky.
After our last couple of huge successful races you may be considering betting a ton on this one but I'd be hesitant – I'm personally going to bet half of what I usually do due to the lack of historical data. A lot of it is purely based on theory than anything else.
From our first looks at it it looks like a fast track which makes the Williams Cars are a good value pick. I'm also particularly excited for that crazy section around the outside of a castle. Should be a fun race.
With that – let's get to this weeks betting tips:
Top 6: Valtteri Bottas
Like I said – I think this race will suit the Williams Cars. And of the two I like Bottas the most. I don't expect another podium finish but I do think Bottas has what it takes to get himself another Top 6 Finish.
Odds of 6/5 are nice.
Podium Finish: Kimi Raikkonen
6th place last week, and I think Raikkonen has a ton of value here to get on the podium. Red Bull have already stated that they're going to lose 1.2s on the straights alone, due to the Renault power deficit. That's huge for them and with Kimi driving the 4th fastest car, 5/1 is pretty decent value for a spot on the podium.
Double Points Finish: McLaren
3/1 odds which I dig. The McLaren is an improving car with two solid and experience drivers. Button retired on the 9th lap and Alonso didn't get in the points there but I think that was more to strategy than anything else. Going to the last street track in Monaco they were both competitive and I think they can surprise us here.
Follow @SBTSportBetting