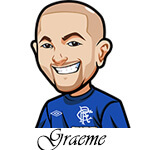 Follow @SBTSportBetting
We have back to back Formula 1 Grand Prix which always makes things interesting.
We're coming in off Malaysia where Daniel Ricciardo picked up the big win and there was a lot of drama, and the Formula 1 is coming to Japan. With Lewis Hamilton now a whopping 23 points behind Rosberg he's going to have to start winning and hope that Rosberg suffers the same fate that happened to him last week.
Lewis Hamilton is going into this one having won it the last two years. He has a long way to go to be the most winningest current driver of course with Sebastian Vettel having won it a whopping 4 times.
Rosberg has never won this one however and based on the history I do believe this is Hamiltons race to lose. I'd probably take him to win although the odds aren't really favourable.
Let's get to the F1 Betting Tips for the Japanese Grand Prix.
Podium Finish: Max Verstappen
I should note that I believe there are better odds on the each-way win so you might want to consider that one. I'm going with Verstappen because I think Suzuka will realyl suit the Red Bull – whether it is a dry race or not.
Top 6 Finish: Fernando Alonso
Alonso has a solid history here with wins back in 2006 and 2008. And finally – a bit late in the season of course – the best driver line up on the grid finally have a car that looks like it can compete. Between Alonso and Button I have to go with Alonso as I believe his form is just better. The latest version of the Honda engine will help and I like Alonso to get in the Top 6.
Notable Upcoming Bets:
Points Finish: Daniil Kyvat
Coming off a disappointing 14th place finish at Malaysia I like Kyvat to do a lot better here. The Torro Rosso is a good car and it's only issue is the outdated engine. However Suzuka is not a power circuit so this will suit the Torro Rosso cars and I think Kyvat will do well here.
CFL Week 16 Betting Tips:
It was a nice little week last week as I went 4-0 with the free CFL Betting Tips. Hoping for more of the same this time around.
4 games this week as per usual. Here are my picks:
Roughriders +7: There's life in Saskatchewan. Out of nowhere they have a whopping win streak of 2 games. can they continue? Redblacks SHOULD dominate them but I don't trust anyone in the East. Saskatchewan have a bit of confidence and I'm fine – pardon the pun – of riding them on this one.
Blue Bombers -1.5: This should be a very good game between two extremely competitive teams. I think it will be close but I'll go with the home team here.
Eskimos -3: This is a massive one for Edmonton and I have to go with them to get their shit together and win this one.
Stampeders -9: I'm not confident on this one. I think the Calgary run has to end soon and that the Argos are better than they have looked. But the Stampeders are just a beast and if they get rolling the Argonauts will just collapse.
Follow @SBTSportBetting