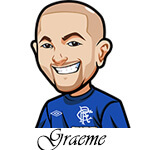 Follow @SBTSportBetting
It's a quick turnaround for the Formula 1 as we head to Japan just a few days after being in Malaysia.
We're excited for this one as it's a great opportunity for Vettel to close that gap between him and Hamilton. Vettel seriously needs some wins and this is a track he has won at 4 times so far. In saying that he hasn't won there the last 3 years and Hamilton won two of them.
Vettel also has burned us a couple of times this season – not always his fault – but we're going to be staying away from him this week. Just can't advise him. He's managed to get 3rd, 3rd and 4th in the times he didn't win so that's a good sign but yeah – not gonna back him here.
Vettel IS a decent price at 6/4 and with the new engine parts but it's just not enough for us. I mean really – Ferrari, Red Bull and Mercedes all have the potential to take this one down. The pressure is on Vettel the most so that's concerning for him.
The word out of Mercedes is they are feeling good and confident although the turnaround from Malaysia may hurt them. Red Bull have a lot of potential too and you can feel the confidence building after last week.
Podium Finish: Kimi Raikkonen
We like the pace that Ferrari are showing this weekend so far. They're looking solid. Bottas has a rumoured gearbox penalty which will be helpful and add to this. Kimi is very quick around here. It's been a few years unfortunately since Kimi actually hit a podium finish on here but we do think he has the capability to do it and he'll be raring to go this week after Malaysia.
Points Finish: Carlos Sainz
Torro Rosso really have a good scoring record at Suzuka during the hybrid era which is going be helpful, and the care has always worked well at chassis circuits. Despite the FP1 Crash, Sainz is a very capable driver and he got a 10th place with a much weaker engine back in 2015 on this track.
With some solid points finishes this season already, we like Sainz to add to that here in Japan.
Long Shot Bet:
The weekly long shot bet and it's for Stoffel Vandoorne to finish in the top 6.
It's Hondas home race with potentially changeable conditions and Stoffel has won here recently in the Super Formula – which is Japanese Single Seaters. So that's a good sign for us. He's also coming in two 7th place finishes and we're going to back him to get his best finish of the season here and come in the top 6 at nice high odds.
Follow @SBTSportBetting