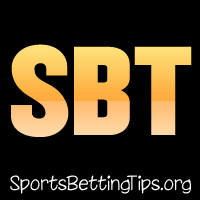 Follow @SBTSportBetting


[Get Exclusive Tips on our Patreon, Ad-Free
]
It's Friday Frid….oh no wait a minute. It's only Tuesday. Bah.
Well it's Tuesday, February 10th 2015 and we apologize for the lack of tips yesterday. There was a miscommunication in the offices. Plus honestly, most of us were too busy sitting in shock at the fact that the Toronto Maple Leafs actually won a game!
Sure it was against the Edmonton Oilers so is that really a win? Either way it was still a massive shock. Props to the Leafs and it will be interesting to see if they can continue that momentum.
Big news in the NBA world, as Blake Griffin will be out for a minimum of 3 weeks. Quite the concern for the Clippers. Thankfully for them, they are 7th in the West but by quite a difference. Suns are 8th, and the New Orleans are way behind. An insanely week Northwest Division will help them there.
Golf fans – our tips will be returning this week. There is no LPGA until next week, but we'll be covering the PGA and European & Champions Tour hopefully and will have the betting tips for those up on Wednesday.
Let's see what we got for February 10th, 2015:
EPL Betting Tips:
The English Premier League has 4 games on today, with Arsenal vs Leicester, Hull vs Aston Villa, Sunderland vs QPR and Liverpool vs Tottenham.
There is excellent value on Tottenham at 10/3 odds over Liverpool. The key thing right now is the Liverpool defense – they are rarely giving up goals. But Spurs are a team who can't help but score win or lose – and they're coming off that MASSIVE 2-1 victory over Arsenal. That was just a HUGE result for them and the morale is going to carry forward.
Not saying Spurs will win – but get on them at any rate.
Another good one to bet is Sunderland at 10/11. Queens Park Rangers have played 11 away games and lost 11 away games all season. Now the concern is Sunderland – they tend to draw most of their matches. 2 wins out of 12 at home, with 6 draws. But this is an easily winnable game, and one where the price alone dictates a bet on Sunderland. This is a steal against a QPR team that are a shambles.
English Football Double:
In Blackpool vs Middlesbrough, you're seeing a lethal Middlesbrough team who don't let in many goals(0.7 goals per game average) against a Blackpool team they should beat. It will be a tight one but they will walk away victors – hence the 1/2 odds.
So we're going to throw that into a double. There's another team who should walk away with a result today, and that's Bristol City. They are going up against Port Vale and form wise, it really should not be a contest.
We get a 1.29 pure profit return on that for every every unit we bet, and that is what we are going with for that one. Should be a nice little return as both teams should dominate and get us the win.
Bet: Due to the accumulator bonus at https://www.Bovada.lv, it's recommended you bet there with any doubles or parlays.
Follow @SBTSportBetting