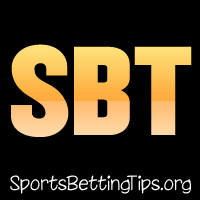 Follow @SBTSportBetting
It was a perfect 2-0 last night.
One thing we generally shy away from is big spreads as that's where the highest variance can be. However when we looked at them yesterday, I really liked both of them to just outright dominate and they did so.
The Knicks had a poor game and Philly took full advantage, with a dominant 108-92 victory to cover the spread. Philly are a big 1st quarter team and they showed that again last night with a 31-21 Q1. That was a big one and the Knicks couldn't claw their ways back from that. T.J. McConnell got his first triple double and came close to a freaking quadruple double. Off the bench. That was impressive.
We also had the Warriors and theirs was the opposite as they started a bit slow but finished so strong with a tremendous performance.
It's February 13th, 2018 let's get to tonights NBA Tips:
Heat vs Raptors Betting Tips:
The Raptors go into this one hoping to make it six in a row and I think they're going to do that while covering the point spread. Tonights play is Raptors -7.5.
Raptors will be out for revenge tonight. Only 4 losses this season at home and one of those losses is to tonights opponents, the Miami Heat. That was a clinic that game where the Heat came to play and won 90-89 with a final second layup by Wayne Ellington.
That one killed the Raps streak – it was at 7 at the time – but Idon't like history to repeat itself tonight.
Kelly Olynyk is confirmed out for tonight and really the big one for me is that when the Raptors win, they win big. Look at their recent victories over teams and how big they are. Anything less than a double point spread and the Raptors is a team we should always look at taking.
If history does repeat itself so be it but that's the only negative I see about tonights picks which s why I'm backing Raptors -7.5.
Bucks vs Hawks Betting Tips:
A lot of this is based on the home form vs the road form and I'm going to take Bucks -7.5.
I don't feel great about it – Hawks are a feisty bunch – but they usually when losing on the road get pounded. Bucks have been performing at home for the most part lately with some solid victories and some big dominant ones.
Since Kidd has left the Bucks have looked solid and while they slip on occasion they're generally the much better team. They'll be motivated with it being NBA All Star Weekend and going into it on a winning run. Jabari Parker is expected to be back tonight and that's good – he missed the Magic game but they're just resting him. He'll take a bit to get in there but I like him to help them out tonight with the rust off.
So two 7.5 plays tonight both on the favourites. Let's do it!
Follow @SBTSportBetting