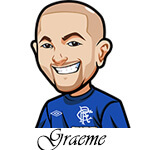 Follow @SBTSportBetting
Well while no big wins last week, we were still able to continue our run of cashes every week this season which was nice.
We were very close to a big win in the World Super 6 but first Rumford blew it on the last round of stroke play, and then Crocker lost in the match play after getting a bye in the first. That was disappointing as just that win would have gotten us at least a cash.
Our cash did come with Phil Mickelson at Pebble Beach. Phil came 2nd and major props to Ted Potter Jr. who kept chugging away out there and didn't give up. He was a 500/1 shot.
After each tournament I spend my Monday looking over the results and seeing if there was any reason to pick the top 5 that I missed. It's interesting as usually when a 200/1 shot comes in, he at least will show up on ONE of the 30+ metrics that I run. But nope – not this time. Ted was the complete dark horse.
Here's the Mickelson betting slip:

Always love those run of wins as even though it meant last week was a slight losing week, it just gets me motivated. And we're still up big after that LPGA win a couple of weeks ago! Let's build on that with this weeks tips:
Genesis Open Betting Tips:
Dustin Johnson: I usually hate these bets at these short odds – hell I really DO hate this one but Johnson doesn't just tick every box this week he rips a hole right through it. It's the first time in forever where I see someone at 5/1 and think "Shit, that might be a good price". It's not a price I like though so I'm only risking 1/4 unit on DJ to win and honestly at those odds I hate myself for even doing it. Just feels so -EV.
Phil Mickelson: Not sure if the old boy can do it for 3 weeks running but with his form and his past performances here(two wins) I've gotta back him at least for 1/4 unit to win & E/W.
Tommy Fleetwood: Nice to see Tommy on the PGA Tour, and I'll be curious to see how he does here. This course seems to match up with him well and I'm happy to bet 1/4 unit to win & E/W on the hope that he performs well and with the expectation that if so, his price will drop drastically in weeks to come.
Thomas Pieters: nice enough price and he looked great here last year and is in okay form. 1/4 unit to win & E/W.
Sangmoon Bae: Finished damn strong last week and with past performances here and the odds, he might just crack the top 5. Probably good for a Top 10 finish but I'll take the risk for 1/4 unit to win & E/W.
NBO Oman Open Betting Tips:
No real course data as it's a new tournament/course for the majority of these players, and weather is a big factor.
– Ryan Evans
– Thomas Aiken
– Michael Lorenzo-Vera
– Joost Luiten
All 1/4 to win & E/W.
Chubb Classic Betting Tips:
Just one small play:
– Jesper Parnevik to win & E/W for 1/4 unit.
LPGA Australian Open Betting Tips:
– Ha Na Jang: 1/4 unit to win & E/W. So tempted to go 1/2 here but worried about rust.
– Hannah Green: 1/4 unit to win & E/W.
– Brooke Henderson: 1/4 unit to win & E/W.
Follow @SBTSportBetting