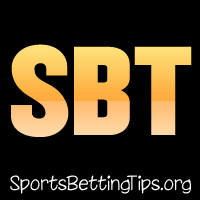 Follow @SBTSportBetting
Welcome to the NBA Tips for February 14th, 2019.
We were on the wrong side of the Warriors game last night due to a huge meltdown by the Warriors in the 4th quarter. Not a good way to go into All Star Weekend on.
They got blown out 35-12 in the 4th in brutal fashion.
Here's a good article on the drama in that one.
Only three games tonight and it's already 2:30pm EST as I write this. Sorry about the lateness been swamped all day.
Quick note that if you are a wrestling fan, WWE Elimination Chamber is this weekend. I'll be posting betting tips for it at my WWE Betting Tips Site tomorrow.
Also if you are a wrestling fan – Vin has a youtube channel with his sister and they did a valentines day special video. Always funny videos.
Let's hop right in:
Magic vs Hornets Betting Tips:
I backed the Magic a couple of nights ago and I'm happy to bet them again.
They're on a hot streak at the moment and now come home after a 3 game road trip where they have convincingly won their last three games.
Historically Hornets have been a bad match-up for the Magic but I've got to think they do the stuff here.
Hornets are battling for consistency at the moment and the Magic seem to be one of those teams that want to go into the all star break strong so I've got to assume they keep it going here.
https://www.Bovada.lvMagic -3.5
Hawks vs Knicks Betting Tips:
Hawks come into this with confidence after a win over the Lakers and I've got to think they'll keep that going here.
Yeah Knicks have lost 18 in a row but have beaten Atlanta twice this year. You'd think that would give the Knicks confidence but I just love what Atlanta are doing at the moment.
Knicks will tire out in this game and while I think we may see a resurgence from them slightly post all-star break, I like the Hawks to go into it with a big W.
https://www.Bovada.lvHawks-8
Follow @SBTSportBetting