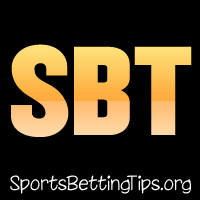 Follow @SBTSportBetting
2018 NBA All-Star Weekend is here! This is one of my favorite points in the NBA season because it just looks like everyone is having such a great time. The players get to enjoy themselves, not worry about defense for a few days and party in Los Angeles. This should be one of the most star-studded events we've seen in a long time and this weekend should be a lot of fun.
Did you really think we'd skip the events here on NBATips.net? We love the NBA and that includes All-Star Weekend. While our system is not in play, we are going to post these tips more for fun than anything and won't be counting them towards our season record. That said, *I* will be betting these tips and I am fully picking them with the idea that they will win.
As big of a basketball fan and degenerate gambler that I am, even I can't bring myself to bet on the NBA All-Star Celebrity game. Justin Bieber is playing and it's really hard to get this image out of my head when I think about him and basketball.
That mean mug, lol. I might just watch this game to see if Win Butler from Arcade Fire blocks the heck out of him at some point.
First up, we have the rookie vs. sophomore game which is now the USA vs. The World game. The rosters are made up exclusively of players from their first and second years, but they are split into two teams: USA and the World. Seems unfair when you think about it.
This game is always a lot of fun as it is always packed with future All-Stars and always gets the weekend off to a hot start. I am really interested in this year's game because I think this is going to the weekend of Joel Embiid. He's playing in this game, the Skills competition on Saturday and then is a member of Team Stephen on Sunday. He is going to be all over this weekend and I think that starts here tonight with a strong performance.
I kind of like the USA roster overall, but the World roster has something that gives them a unique advantage: Ben Simmons, Dario Saric and Joel Embiid. Three guys from the same team, a playoff team, all on one side. These guys know each other and if you put up some good shooters around them, magical things will happen. Put Bogdan Bodanovic and Buddy Hield out there and they will put up some points. Put Lauri Markkanen and Domantas Sabonis out there and they can cover the entire court in wingspan.
Team USA has some nice players; the two Celtics: Jaylen Brown and Jayson Tatum, Donovan Mitchell, Brandon Ingram and Dennis Smith Jr. are real interesting and future All-Stars in their own right, but I just think the size and know how of that World team is better.
Taking The World +3.5 tonight and hoping for the Sixers to dominate the court. This should be fun.
Follow @SBTSportBetting